Cut Pipes From the Inside
When there are too many obstructions, a modified washer-head screw helps make cuts from a different angle.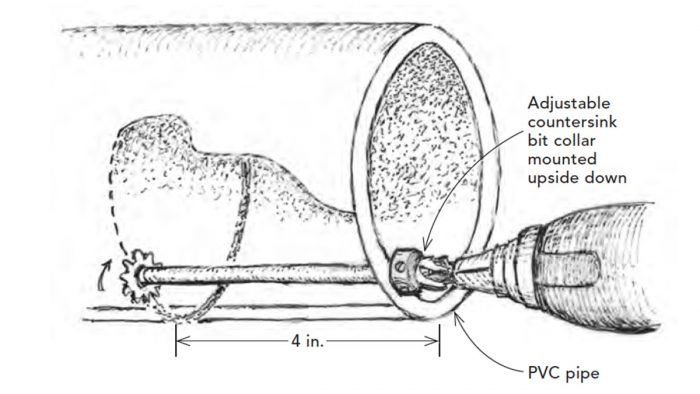 I was recently faced with moving a plastic soil stack so it could be hidden within framing. I needed to shorten the waste line's horizontal leg by about 4 in. Unfortunately, the pipe was surrounded by obstructions, so the only way to make the cut was through the open end. When I went looking for something to cut it, I found an 8-in. washer-head structural screw, and I used my angle grinder to modify it.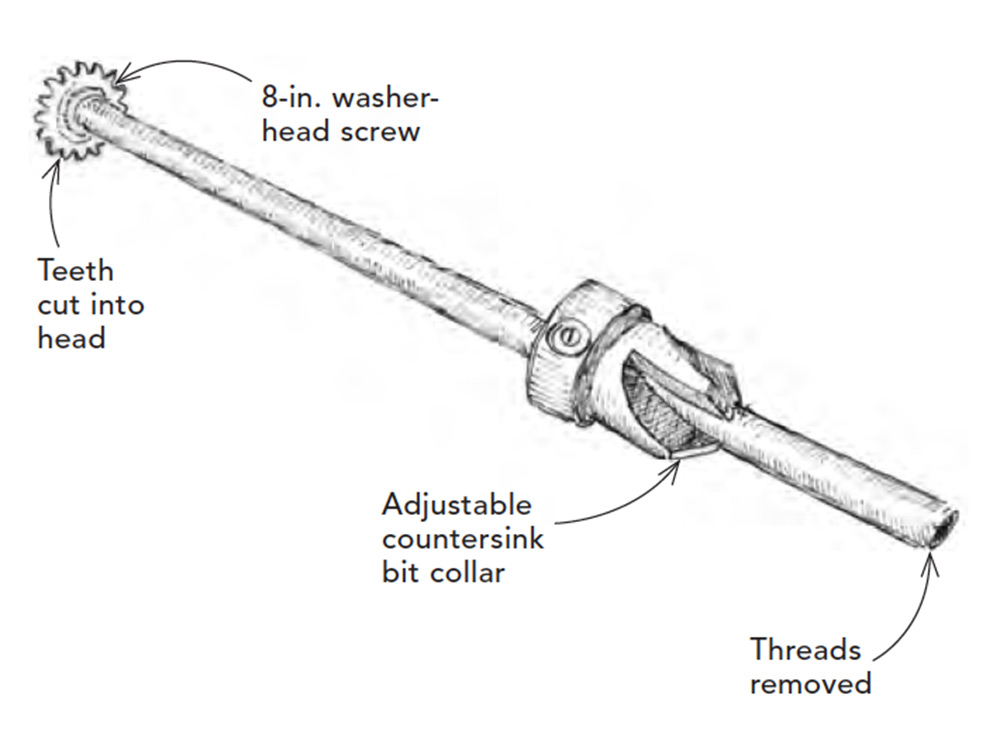 First, I ground it slightly thinner, and used a cutting disc to make teeth around its circumference. Then I cut off the threaded end so it would fit securely in my drill's chuck. Finally, I put an adjustable countersink bit collar 4 in. up the shaft as an improvised depth stop, using its set screw to hold it in place. I chucked the whole thing into my trusty drill and made the cut without a problem.
—Jaime Ward, Frome, Somerset, England
Edited and Illustrated by Charles Miller
From Fine Homebuilding #292