Tools & Materials
Easy Masking for Divided-Lite Windows and Doors
This sprayable water-based masking liquid saves time and peels easily off glass after paint is dry.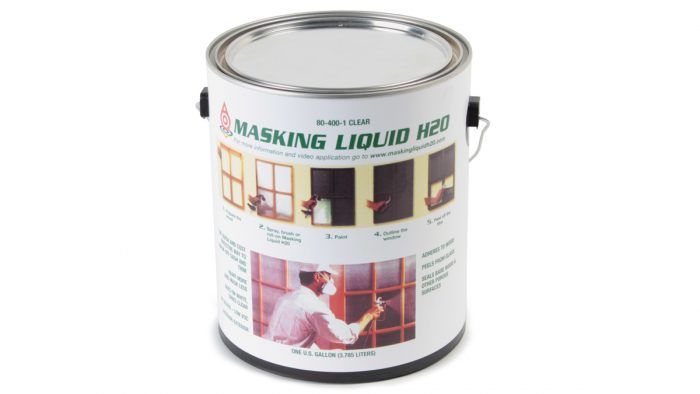 Around here, 15-lite doors and 6-over-6 windows are all the rage. But masking or hand-brushing anything with divided lites takes forever. To streamline the process, I picked up a gallon of Masking Liquid H2O from Associated Paint. This masking liquid is a water-based, acrylic-modified clear coating that sticks to wood but can be peeled from glass. You can spray, roll, or brush it on. I sprayed three 15-lite doors with the masking liquid using my Graco Ultra cordless sprayer. After the specified six-hour cure time, I followed up with a water-based primer and two coats of latex paint, completely covering the glass with each coat.
Once the paint was dry, I scored around each lite with a dulled razor blade, picked a corner loose with my fingernail, and all four layers of finish pulled off in one sheet. I think it would take me two to three hours to either mask-off or hand- brush each door; I applied the masking liquid to all three doors in 25 minutes including setup and cleaning the sprayer. At just over $60 a gallon, Masking Liquid H2O is a steal for the amount of time (and boredom) it saves.
A.G.
From Fine Homebuilding #292