Simple Technique for Round Corners
Use a Forstner bit to easily cut radiused corners when mortising locksets.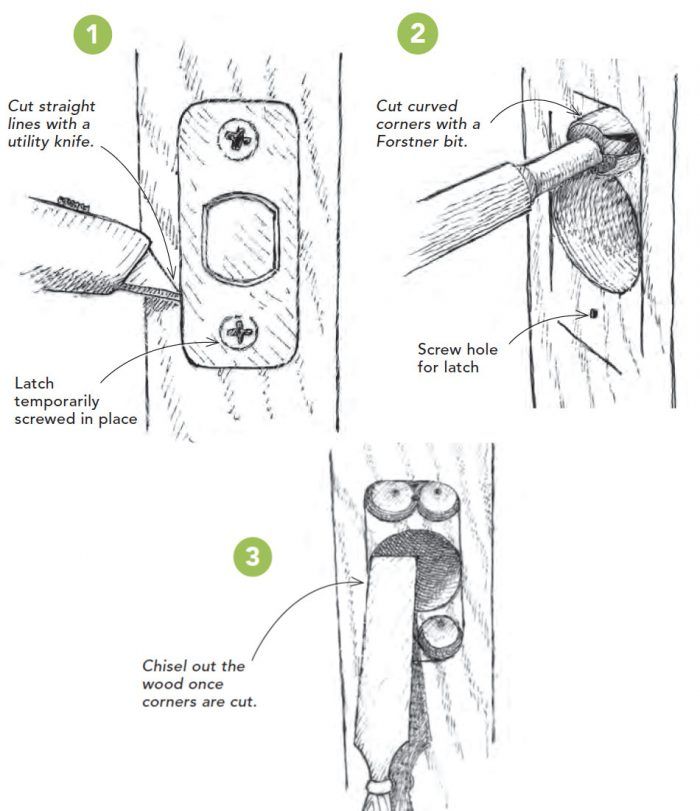 When I mortise a lockset into the edge of a door, I drill the 1-in. hole and temporarily screw the latch in place. I trace the latch's outline with a utility knife, being careful not to cut past the corners, and then I remove the latch and chisel out the wood. The process is easy with square mortises, but radius-corner latches are more difficult because it's tough following the curved corners with a knife. Once I figure out that the corners have a 1/4-in. radius, I use a 1/2-in. Forstner bit to cut them.
—Todd Erickson, Inver Grove Heights, Minn.
Edited and Illustrated by Charles Miller
From Fine Homebuilding #293