Tools & Materials
Durable, Comfortable Kneepads
ProKnee custom-fit kneepads offer comfortable, durable protection for all-day work.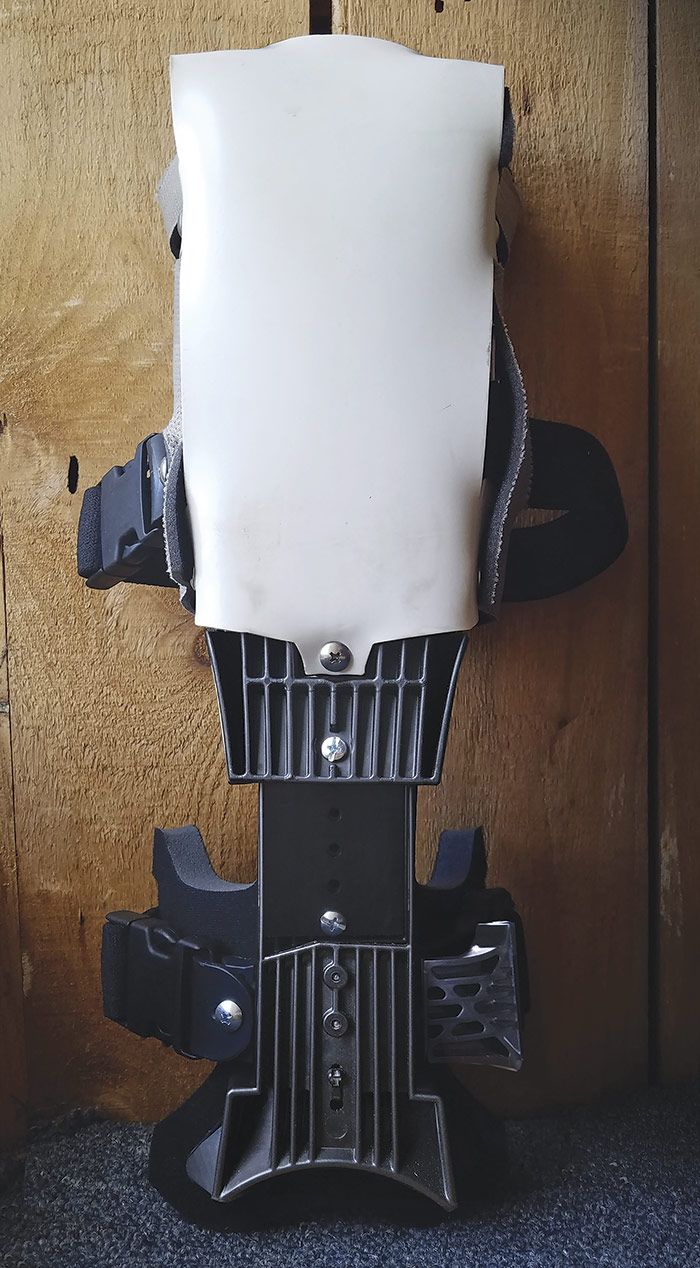 I've always had knee problems, and being a belt-on contractor doesn't help. But no matter how much my knees bothered me over the years, the benefit of box-store kneepads seemed mediocre at best. They never fit right, their straps made my legs raw, and the plastic padding didn't cushion the blows—plus they never lasted more than a couple of months.
Finally, I bit the bullet and invested in a custom-made set of ProKnee kneepads ($260). Each pair is fit to your height and calf size, with options for frame length and width, strap length, and cushion thickness. I am tall with almost nonexistent calves, so the ability to customize the fit was huge for me. Simply put, these kneepads are comfortable. They don't ride up and down your legs, and since the straps go around your calf, you don't end up with raw skin behind your knees. They aren't overly warm, and they won't mar finished floors.
Another plus is that the padding, the skins, and all of the straps can be replaced, so you don't have to start over because of wear and tear. If you are up and down, or moving around a lot, the kneepads can twist and need repositioning, but they truly shine when it's time to work on your knees all day. Six years later, I still love my purchase, and my knees thank me daily.
Tyler Grace, a remodeler in Haddon Heights, N.J.
Photo: Courtesy of ProKnee
From Fine Homebuilding #293
Also check out the Racatac Job-Site Rolling Kneeler – The Racatac provides comfortable support for tilesetting, installing baseboard, and other low-down work.