Tools & Materials
Clever Dry Line
Lightweight, compact, and a cinch to position, this stringline may be an essential if precision is your goal.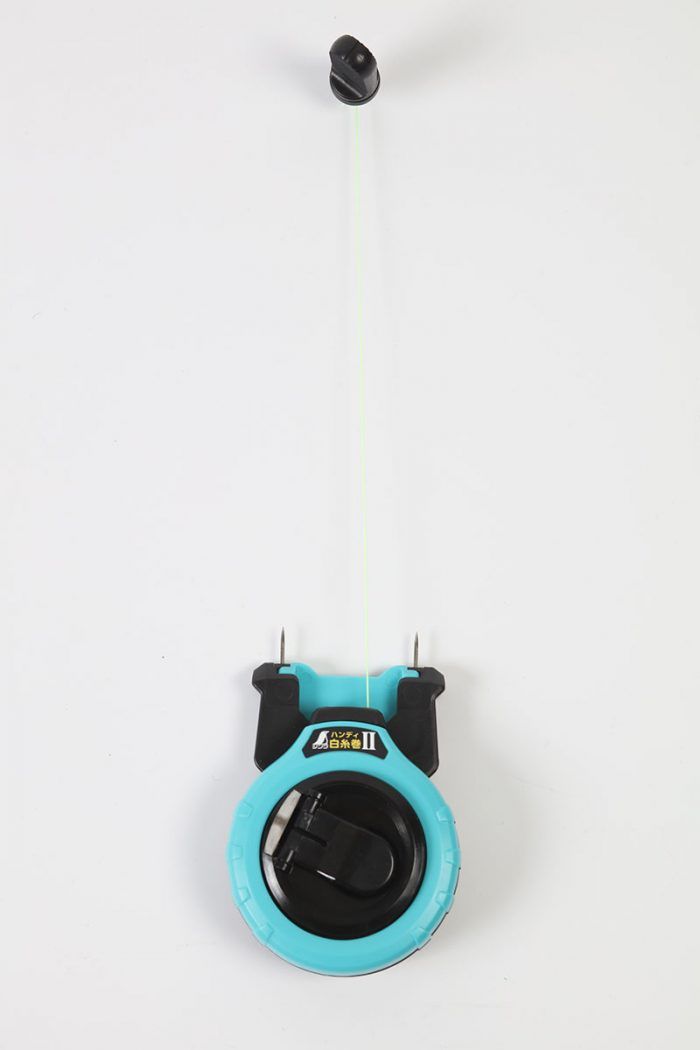 I resisted Instagram for years, assuming it was mostly pictures of food and bad vacation selfies. The truth is, if you are in the trades and interested in furthering your education, it's an essential platform. One of the tools I read about recently is this little Shinwa Dry Line ($25), popularized by a carpenter named Tomohisa Jinno and affectionately known as the "Tomoline." String (and even chalk) has been replaced by lasers on job sites for many tasks, but a tightly tensioned string still has its place in a carpenter's bag of tricks. You can line up a run of cabinets, see how much a beam sags in the middle, mark a straight line for a run of wainscoting, or check a double-door jamb for cross leg (see "Retrofitting French Doors," FHB #233). Best of all, it can't run out of batteries or be knocked out of true.
Many of us have, over the years, probably used and carried some version of a stick wrapped with mason's twine in our truck or toolbox. That might still be fine for exterior layout work, but upgrading to this tool for interior work is as satisfying as when you traded your old, fuzzy chalk box in for a Japanese model that snaps thin, perfect lines. (You have a Tajima chalkline, right?)
The Shinwa has a needle-like point attached to the end and twin points built into the case, making it a cinch to position and leaving smaller marks than a 3d finish nail. It's lightweight and relatively compact, and available in self-winding or manual-winding models; the manual-wind model I purchased from Amazon holds about 45 ft. of line.
Is it an essential? No—but using string to check for or make things straight is essential, so this tool's precise line and convenience make it a must-have for me.
—Kit Camp
 Photo: Rodney Diaz
 From Fine Homebuilding #297
Note: Fine Homebuilding may make a small commission on any purchases made through the Amazon link above.