Free online access – 2021 IRC
The 2021 International Residential Code can be viewed for Free online now - See what's new and what's changed.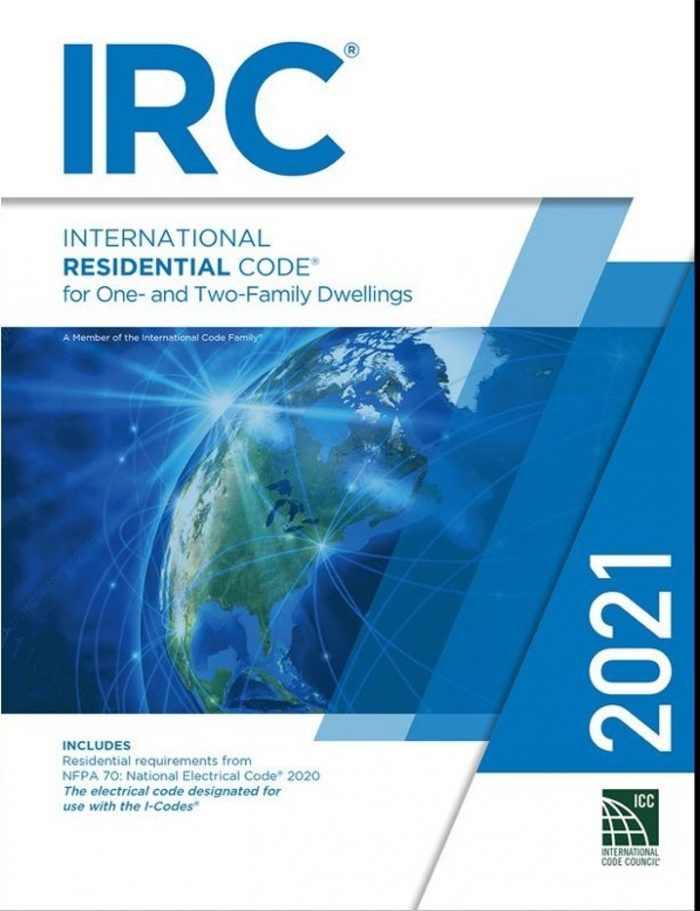 If you've been waiting to unlock the changes in the 2021 IRC but haven't wanted to purchase a hard copy or premium online code access you can now read the 2021 code for free online.   Like with older versions of the building codes, the free online access can't be printed or searched though you can navigate by chapter and then scroll through the pages.
Here's where to find the 2021 IRC online
It may be years before your code jurisdiction adopts the 2021 IRC as its model code so why read it?   I like to keep up with new codes for two reasons.
First to prepare for what is coming ahead – like a "Curve Ahead" sign, you aren't caught off-guard when there's a major change. Sometimes new codes get adopted during the design and planning stage of a project. The last thing I want to happen is apply for a permit with a plan that has code deficiencies.   Understanding the upcoming codes helps me incorporate the upcoming code changes so the plans don't get bogged down during building permit review.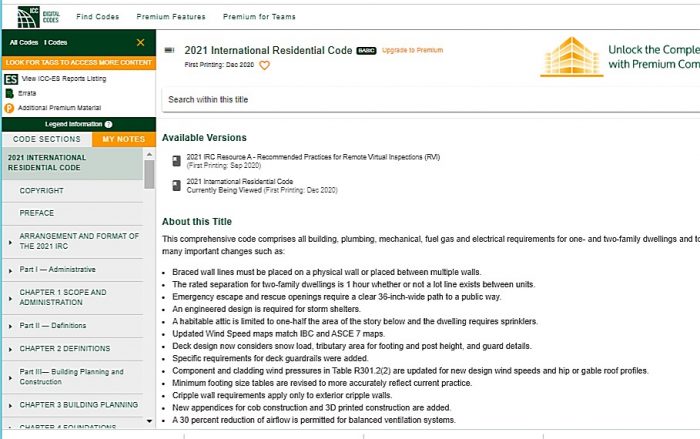 But even more useful is putting provisions in the new code into use even though it's not adopted yet.   Take for instance the Maximum Deck Beam Span tables (R507.5 (x)) – the new tables include ground snow loads greater than the live load. So if you build in an area with 50psf, 60psf or 70psf snow loads you no longer need to hire an engineer to size a beam; you can just read it out of the code. Most local building officials are willing to accept future code provisions as an acceptable alternative especially in cases where the current code doesn't have a prescriptive solution. Just be sure to check with your local code official.
If you want to view other codes (IBC, IEEC, IMC…) or previous model years (2018, 2015, 2012…) you can find them all here
IG – @mike_guertin