Better Rubber Bands
Hair ties are less breakable and won't leave a residue when exposed to the weather.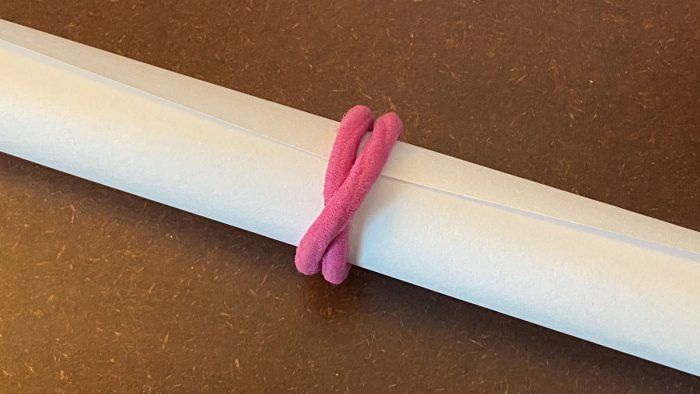 I've come to learn that hair ties make the best tool for securing a rolled-up set of blueprints. Typical rubber bands have a short lifespan and can leave a residue on the prints when exposed to weather or temperature changes. Hair ties keep prints clean and organized.
—Samantha Kravtiz, Clinton, Conn.
Image: Rob Wotzak
From Fine Homebuilding #300