Tools & Materials
Get Insider Information on Temperature, Humidity, and Airflow
Humidity and temperature data-logging sensors can tell you what's happening inside the house at odd hours or over long periods.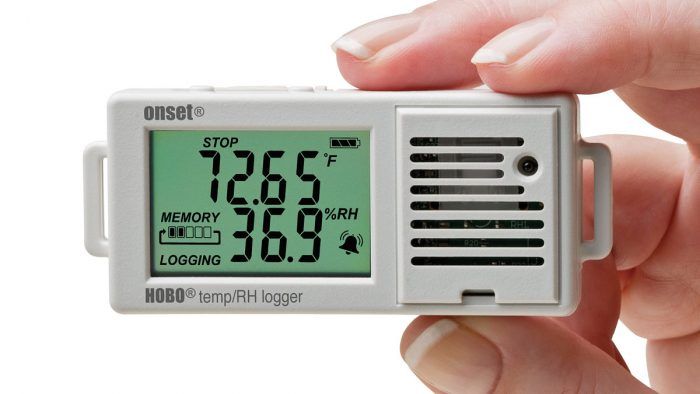 Data-logging sensors can record temperature, humidity, HVAC airflow and run time, and electrical current at recurring, user-set intervals. They're great for getting info about things going on in the house when you're not there, like in the cold early morning or the hottest evening hours. I use Hobo temperature and humidity data loggers from Onset. When we had an attic venting system that we thought might cause moisture accumulation in the sheathing, we recorded the attic air temperature and humidity, along with the roof-sheathing temperature, over several months. The system worked fine, but if it hadn't, we could have changed the assembly before anything was damaged. 
Data loggers can also change client and subcontractor conversations for the better. When something isn't working in a house, everyone—the HVAC contractor, the architect, the homeowner—thinks they know what's wrong and the fix. But when I show up with graphs of recorded temperature readings over days of operation, a lot of bad theories are ruled out right away, and we're all focused on solving a specific, known issue. We first spent a few hundred dollars on Hobo data loggers when an ornery HVAC contractor didn't believe our client's reports of poor temperature control at 5 am—our recorded data proved the contractor wrong. Not long after, we stopped working with that guy, but the loggers earned a permanent spot in my tool kit.
Doug Horgan, vice president of best practices at BOWA in McLean, Va.
Photo: Courtesy of OnSet
From Fine Homebuilding #300
---
RELATED LINKS