Roundtable: Filling the Trades Gap… With Women
Watch Dejah Léger, Anna Heath, Maria Klemperer-Johnson, and Elly Hart offer ideas and discuss how to help more women build successful careers in the construction industry.
Sponsored by Feeney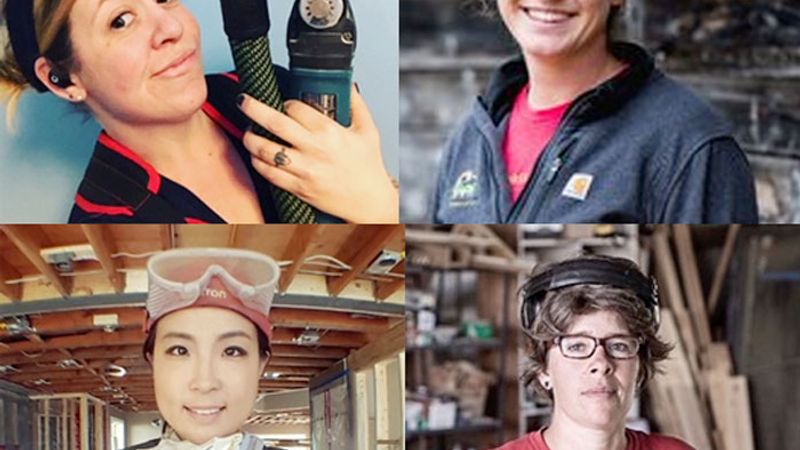 Hosted by Fine Homebuilding and Green Building Advisor senior editor Kiley Jacques, this round table discussion features female panelists from all walks of residential construction. Kiley moderates the discussion around opportunities for women in residential design and construction. Discussion points include:
What we can do to engage young girls to consider the field
Cultural shifts needed to make the trades more appealing—and less intimidating—to girls and women
Strategies for women to make physical and intellectual space for themselves while working among men
Aspects of the trades gap women are uniquely positioned to fill
Discussion of pioneers in the industry and what they are doing to encourage equal opportunity
Originally presented on Wednesday, July 14th at 7pm ET
---
PRESENTERS
Dejah Léger is a superintendent and carpenter with Carlisle Classic Homes. She has worked in the trades for three years, having come from a background in the music industry, graphic design and woodworking. She lives in Shoreline, Washington with her husband and two daughters.
Anna Heath is a carpenter and project manager for Maine Passive House. She started as an apprentice 4 years ago and has discovered a passion for encouraging women and people not "traditionally" seen in the trades to learn carpentry skills. Through her work with a local non-profit, The Center for Ecology Based Economy she launched We Built This, a workshop series lead by women, making access to carpentry skill-building available to all.
Maria Klemperer-Johnson has been working in the trades since 2002. She has worked in a cabinet shop and for several residential construction crews, and ran her own residential construction company for several years. In 2013, she started Hammerstone: Carpentry for Women, teaching carpentry workshops for women. Maria's passion for building, in particular natural building and timber framing is apparent in her work and in her classes. She is a proponent of high-performance construction using natural materials. In 2018, Maria joined the faculty of SUNY Delhi as an instructor in the Residential Construction program. She was recently promoted to Assistant Professor. When not busy teaching, Maria spends enjoys time with her family skiing and sledding, swimming in the finger lakes, and maintaining a small homestead and apple orchard. She has 3 kids, 2 cats and 1 cat-sized dog.
Elly Hart is a site lead on multi-family developments in Vancouver, Canada. She has a Certificate of Qualification (Red Seal) in carpentry and is currently working towards a bachelor's degree in construction management. She is dedicated to advancing the skilled trades and challenging public perceptions of the construction industry through education and mentorship.