Tools & Materials
Increased Heating and Cooling Efficiency in 2023
New standards mean that variable-capacity equipment will likely become more common in the next few years—here's what's on the market.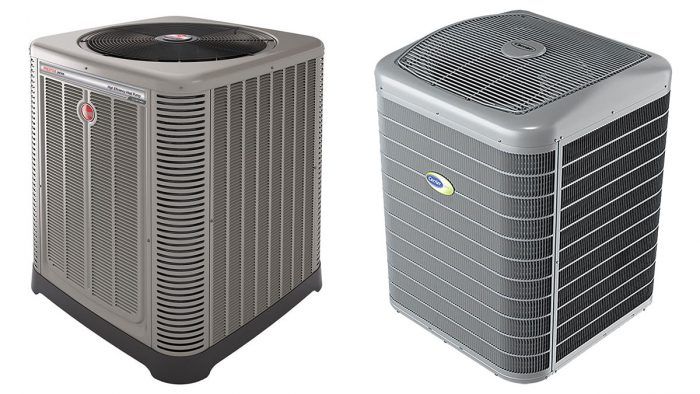 Synopsis: Senior editor Patrick McCombe recently interviewed P.E. Cameron Prince, a product manager for Allied Air Enterprises,  for a feature article on variable-capacity heating and cooling equipment. She told Patrick that we can expect to see more variable-capacity equipment on the market because of new efficiency standards.
---
The first standards of the National Appliance Energy Conservation Act, which specify the minimum efficiency requirements for central air-conditioning and heat-pump equipment, take effect in 2023. The new rules require a minimum seasonal energy-efficiency ratio (SEER) of 14 for residential systems in the northern part of the United States and up to 15 for the southern part of the U.S. In addition, the new standards require an increase in the heating seasonal performance factor (HSPF)—8.8 HSPF compared with the current standard 8.2 HSPF.
Variable-capacity equipment has higher SEER ratings and will likely get more common with the new rules, but it's just one of several engineering options equipment manufacturers have at their disposal to increase efficiency.
Click here for a glossary of HVAC terms, including SEER and HSPF.
What's currently on the market?
Variable-capacity heat pumps and air-conditioners are available from all major heating and cooling equipment manufacturers. Typically, only their higher-end equipment is variable-capacity. In addition to providing greater comfort and efficiency, these appliances are quieter and have more features than mid-tier and entry-level equipment. Heat pumps, which heat and cool, are used in the middle and southern parts of the U.S., where subzero temperatures are rare. In northern climates, a variable-capacity air conditioner, which only cools, is usually paired with a gas-or propane-fueled forced-air furnace with a variable-speed blower, because central heat pumps stop making adequate heat at about 5°F. Here's a look at some of the products on the market today:
Carrier Infinity 24 Heat Pump
Cooling SEER Up to 24 Cooling EER Up to 16
Heating HSPF Up to 13 Noise level 51 db
Lennox XC25 Air Conditioner
Cooling SEER Up to 26
Cooling EER Up to 15.5
Noise level 59 db
Allied Air Products Lynx Heat Pump
Cooling SEER Up to 18 Cooling EER Up to 11
Heating HSPF Up to 10 Noise level 60 db
Rheem RP 20 Heat Pump
Cooling SEER Up to 20 Cooling EER Up to 14
Heating HSPF Up to 11.5 Noise level 59 db
Trane XV20i Air Conditioner
Cooling SEER Up to 21 Cooling EER Up to 14
Noise level 43 db