Building Custom Kitchen Cabinets
Choosing how to build custom kitchen cabinets is as much about quality as it is about process, skill level, tools, and costs. Watch Justin Fink discuss methods for designing and building durable cabinets.
Sponsored by CabParts, Inc.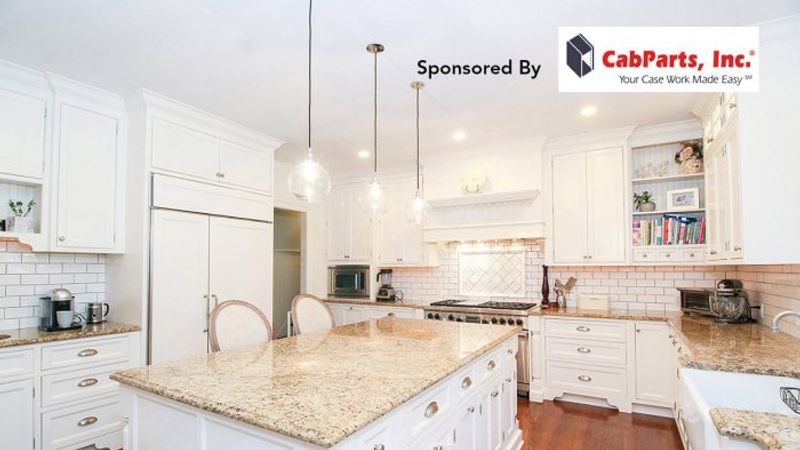 From cases to face frames to doors and drawers, there are a number of ways to build a kitchen full of cabinets. To get started, you can use locking joints on plywood boxes or glue-and-screw them together. Face frames can have traditional mortise-and-tenon joinery or you can go with pocket screws. Butt hinges are elegant and traditional, but cup hinges offer adjustability. You can make all your door and drawer fronts, or you can order them.
In this webinar, former FHB editor Justin Fink and current owner of Fink & Son Carpentry and Woodworking discusses his experience with a wide range of cabinet construction methods to help you design, tool up for, and build your next kitchen as efficiently and affordably as possible.
In this webinar, you will learn:
A wide range of cabinet construction methods
Design, tool, and build tips
Efficient and affordable build options
Originally presented live on Wednesday, November 17 2021
Webinar resources:
A New Approach to Classic Cabinets – Combine modern tools with creative techniques to build bookcases on site.
A Faster, Easier Approach to Custom Cabinets – Create kitchen cabinets, pantries, and more with a slick hybrid design and problem-solving pocket-screw joinery.
Build Your Own Bathroom Vanity – This traditional design is easily achieved with straightforward building materials and common power tools.
---
| | |
| --- | --- |
| | Justin Fink has over 16 years of experience in home building, restoration and woodworking. In March of 2020, he welcomed his first child and founded Fink & Son Carpentry and Woodworking. A Connecticut native, Justin has a soft spot for historic New England buildings. He is committed to constant learning and incorporates modern building practices and environmentally friendly materials into his work. In addition to historic buildings, Justin has worked on additions, upgrades, and customized built-ins for more modern buildings. He has tackled a wide range of projects from bars, bathrooms, furniture, cabinetry, doors, and building layouts, just to name a few. |
Main Photo: Taylor N. Richards