Can't-Fail Stud Finder
Make your own magnetic stud finder to find framing members while protecting the wall finish.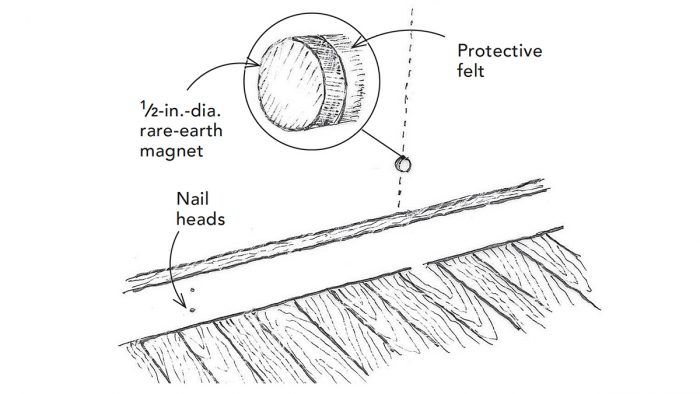 Forget electronic stud finders and punching endless holes in drywall with a finish nail to find framing members. Instead, use a 1/2-in.-diameter rare-earth magnet and cover one side with self-stick felt pad to prevent scuffing the paint. You can find both items at the local hardware store. There are mass-produced magnetic stud finders, but I think my version works better. One additional benefit to a magnetic stud finder is that you can stick the magnet to a drywall nail or screw and leave it there—no pencil marks needed.
—Todd Bradlee, Bishop, Calif.
Edited and Illustrated by Charles Miller
Published in Fine Homebuilding #303