How-To
One-Stop Woodshop for a Cohesive Look and Feel
Sometimes it makes sense to have one company handle all the woodwork for a project, from fabrication to installation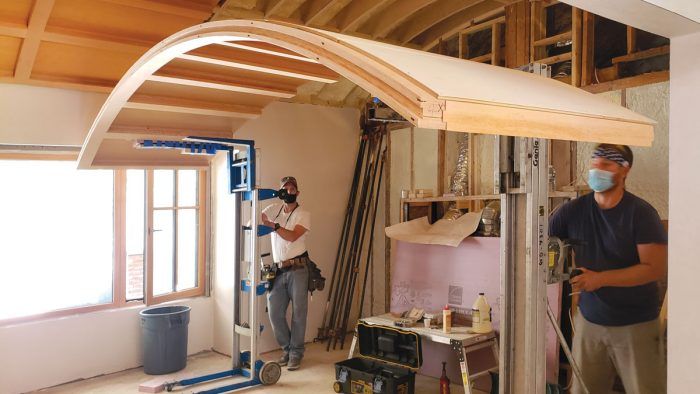 Synopsis: For this gut remodel, the client wanted the look of clear-finish Douglas fir and mahogany for all the interior woodwork. Working with one custom millwork shop for the assembly and installation of all the elements meant that the material would look cohesive throughout the house and that the installation would be streamlined and cost-effective. This one-shop strategy works exceptionally well for an extensive renovation or new build here, it resulted in a customized and cohesive interior design.
---
In the not-so-distant past, building a house was much simpler. Contractors were generally carpenters who worked with one or two helpers to cover most of the tasks needed to complete the building. The same crew that framed the house installed plaster and did the trimwork too—the responsibility for the entire building was largely on one crew. 
As production-building methods took hold, crews became more and more specialized and building products came from supply houses instead of being made on-site. On a typical job these days, the finish work is broken down into several dedicated disciplines: One crew installs kitchen cabinets and bathroom vanities, another crew hangs interior doors, a separate crew installs trim, and so forth. While this is often the fastest and least-expensive approach, consistent quality of workmanship and materials, as well as coordination, often becomes a challenge relative to the complexity and expectations of the project.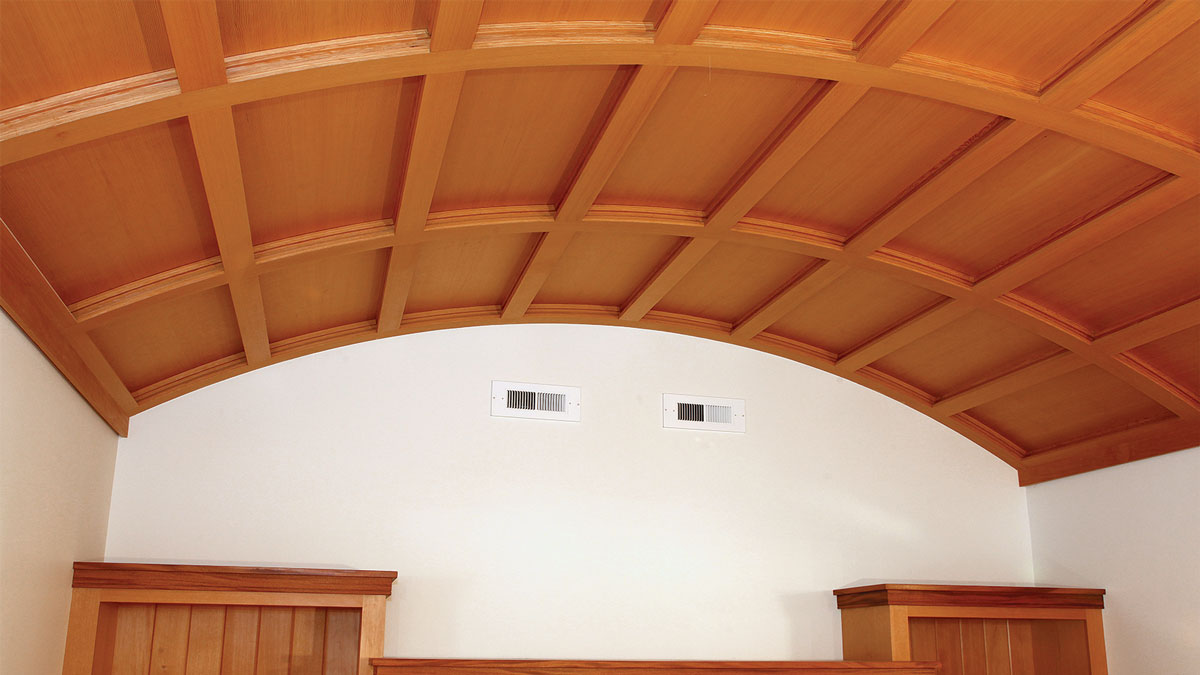 On a recent gut remodel, my client wanted the look of clear-finish Douglas fir and mahogany installed with top-quality craftsmanship for all the interior woodwork. With those expectations in mind, the builder and I closely scrutinized the conventional approach to finish work. We could hire a subcontractor for each of the interior finishing tasks and shop around for door and cabinetry and custom millwork. But with different companies supplying those things, we were concerned about maintaining consistency in the grain, color, and finish of the wood. The clients also wanted the woodwork to have a unified, custom look, which would be difficult to produce with lots of different contractors. Beyond the materials themselves, we also worried about coordinating and timing the installation of the work. How could we ensure an exceptional level of craftsmanship and consistency throughout the house?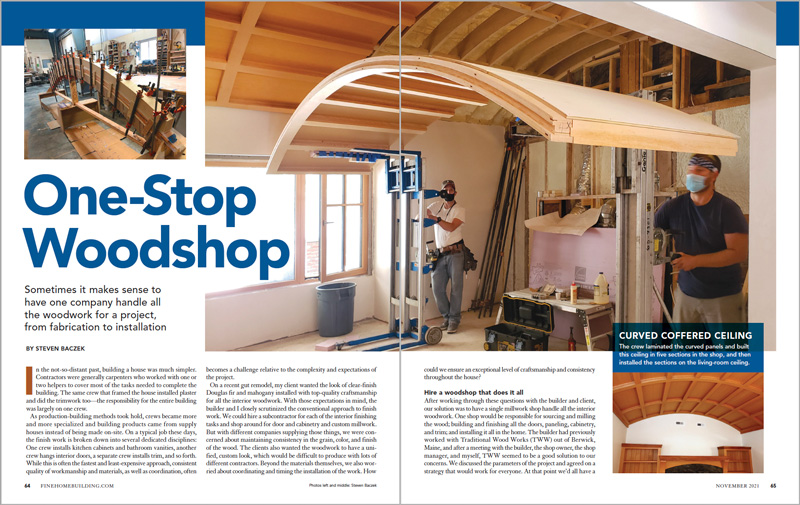 To read the entire article, please click the View PDF button below.
From Fine Homebuilding #303  
---
RELATED LINKS
View PDF