A Midcentury-Modern Reoriented to the Outdoors
This 1962 Roger Lee-designed home now features re-envisioned open spaces and utilizes outdoor areas.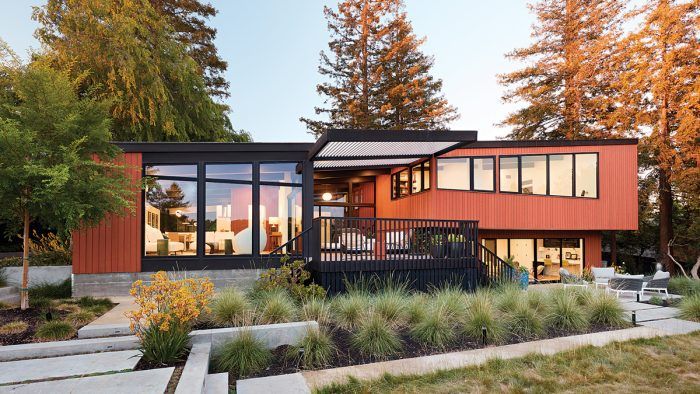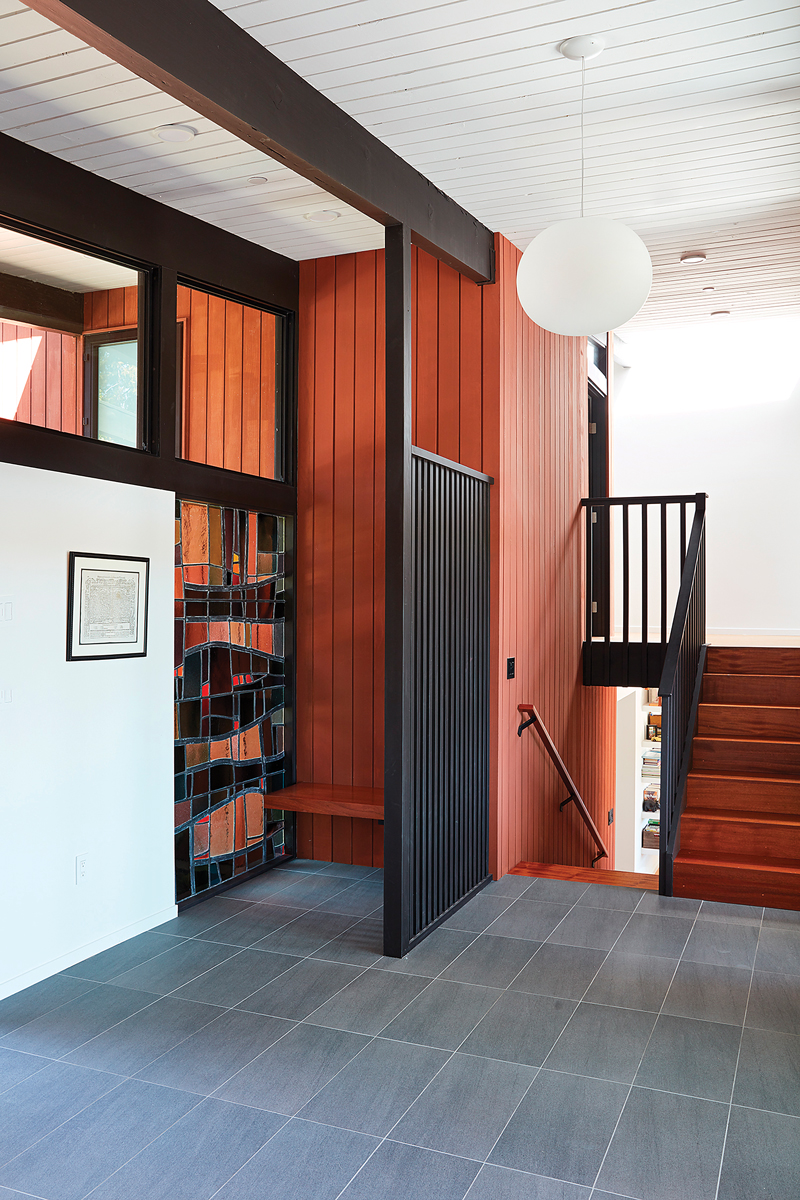 After completely gutting a 1962 Roger Lee–designed house, Klopf Architecture expanded it by almost 1100 sq. ft. while remaining true to Lee's original intent—maximizing the comforts of indoor-outdoor living in Northern California. With much larger window and door openings after the renovation, the midcentury-modern house is now connected to new landscaping features, and the southwestern views of the hills beyond take center stage. To fully celebrate the panorama and the family's love for the outdoors, the re-envisioned spaces include an updated living room that increases in size with large glass sliders opening out to a bright and breezy outdoor living room—the new heart of the home. Filling in an old, cracked pool allowed the living spaces to expand outward, and with the pool gone, a former utilitarian pool room was converted to a family room and guest suite that opens out onto a new patio. Now open to the living room on one end, the kitchen extends outward in another direction to a new built-in outdoor grill and prep area that connects to a new outdoor dining spot nestled in the trees. Once scaled to the 1960s lifestyle where rooms were smaller and openings to views were limited and tightly framed, the house is now airy, comfortable, and family friendly. To maintain a historical connection to the original designs, the redwood siding was repeated on all exterior walls, a full-height stained-glass window at the front entryway was restored, and an interior slatted screen element was repeated outside at the exterior entry courtyard and extended over the new outdoor living room to create a shade trellis.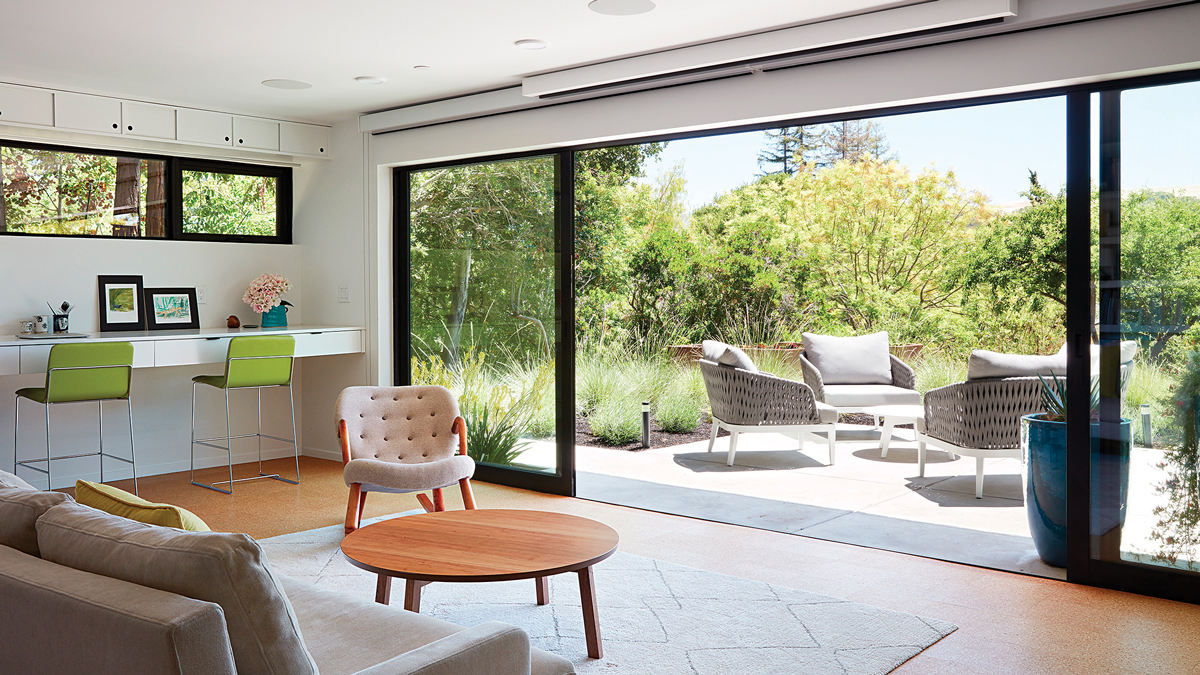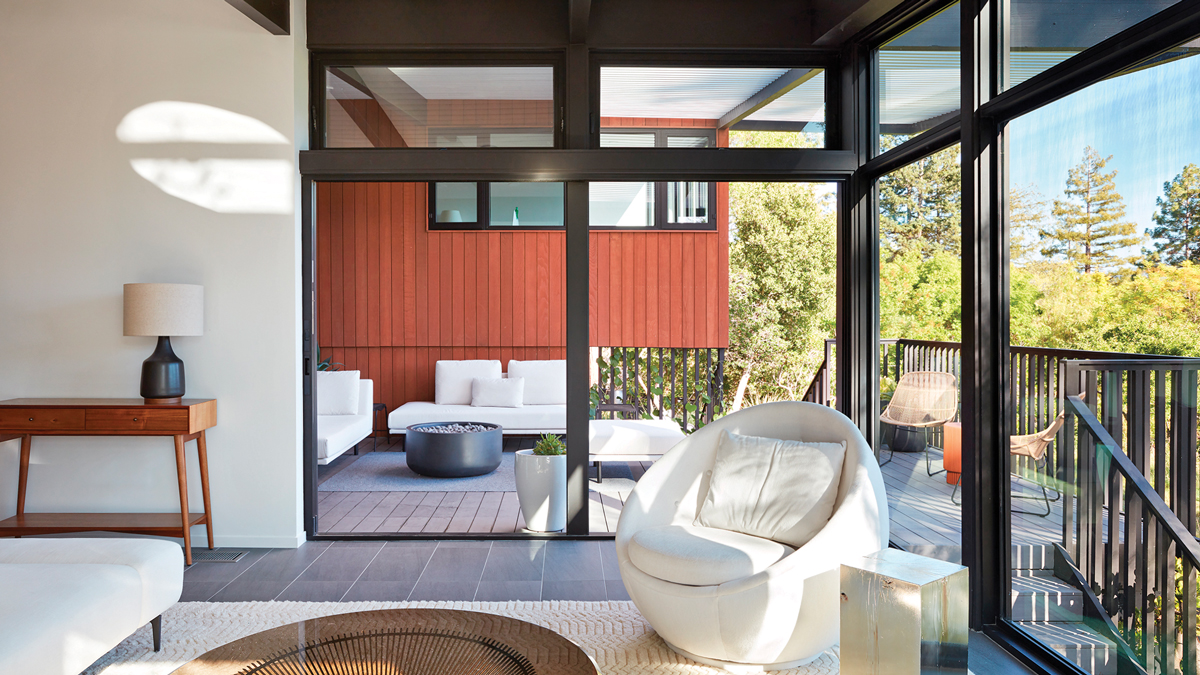 Architect Klopf Architecture, klopfarchitecture.com
Builder ORB Construction, Half Moon Bay, Calif.
Location Stanford, Calif.
Photos Mariko Reed/OTTO
From Fine Homebuilding #304
---
RELATED LINKS