ProTalk LIVE in Portland, Ore.
ProTalk Live has been postponed. Check back soon for an updated 2022 date for our free in-person event centered around high-performance home building and design.
Sponsored by Benjamin Obdyke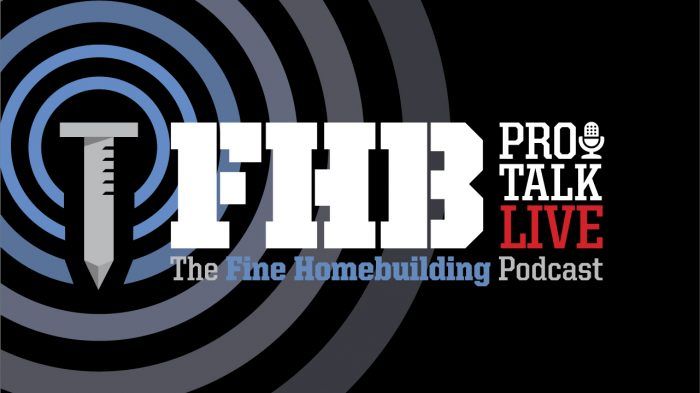 Learn from industry pros Tim and Bryan Uhler, Josh Salinger, and Lindsay Schack in this free one-day, in-person expo hosted by senior editor and ProTalk Podcast host Patrick McCombe. This event will culminate in a ProTalk Happy Hour networking reception.
---
ProTalk Live has been postponed.
Check back soon for more updates.
---
Main Event Details
Work Smarter, Not Harder 
Tim Uhler of Awesome Framers
Yes, framing is a trade where speed and efficiency matters. But still, you can screw up a framing job. At best, that makes the work of the trades that follow you more difficult. It can also mean cracking drywall, problematic doors and windows, and worse, an unsafe building. In this session you'll learn how Tim Uhler approaches framing a house, and beyond, with an attitude that working smarter and safer increases productivity and quality, and how he protects himself and his crew by taking every step to be as safe as possible, from raising heavy walls to working way off the ground.
Better Spec Homes, Four Decades in the Making
Bryan Uhler of Pioneer Builders
Pioneer Builders, Inc. has been in business since 1978. The company began by building six spec houses all at once during a difficult economic environment. It has built plenty of custom and pre-sale homes, but its ability to build a great home without a buyer upfront makes it unique. In this presentation, you'll learn how to build profitable spec homes without sacrificing quality, comfort, style, or performance, from a builder with a proven track record of doing just that.
Good Intentions and Disastrous Results: How Not to do an Energy Retrofit
Josh Salinger of Birdsmouth Design-Build
To reach the goals of the Paris Climate Accord, the building industry needs to retrofit 3% of existing homes year-over-year to near zero energy use. In this session, you'll learn about common energy retrofit mistakes and understand that just because someone will sell you a product or system doesn't mean you don't need to understand building science and the basics of quality construction. This presentation hopes to highlight not just what to avoid, but how to do things right, all in order to avoid catastrophic building failures as the industry pursues more successful energy retrofits in the coming years.
Delivering Beautiful and Nurturing Spaces for Clients
Lindsay Schack of Love | Schack Architecture
Headquartered in Bozeman, Montana, Lindsay and her team believe that buildings are gathering spaces where we connect with each other and with nature through the careful use of texture, light, sound, shadow, and appropriate openings, which bring a keen awareness of time of year, weather, and seasons to the indoors. They believe designs can improve your quality of life, be regenerative, and minimize impact on the environment through design, sensible energy use, and natural materials. As a Certified Passive House Consultant, she works on both residential and commercial projects that operate at net-zero or at a substantially reduced energy load yet maintain optimal comfort. Their firm is passionate about community and civic engagement and strives to share knowledge with others and to inspire people to think about architecture's relationship to health and the natural world.
Covid Policy
We are monitoring and adjusting our policy based on guidance from the Oregon Governor's office, the CDC, and the City of Portland. As of December 16th, we encourage all attendees to be fully vaccinated. If you haven't been vaccinated, we encourage you to be tested within 48 hours of the event. Oregon currently has a mask mandate: "All people ages 5 and up must wear masks in public indoor settings, regardless of vaccination status."
For more up-to-date information, click here: https://www.travelportland.com/plan/coronavirus-faq/