Floor Thermostats Now Compatible with Voice Control
All thermostats from WarmlyYours can now be used with Hey Google and Amazon Alexa, saving energy and keeping you warm.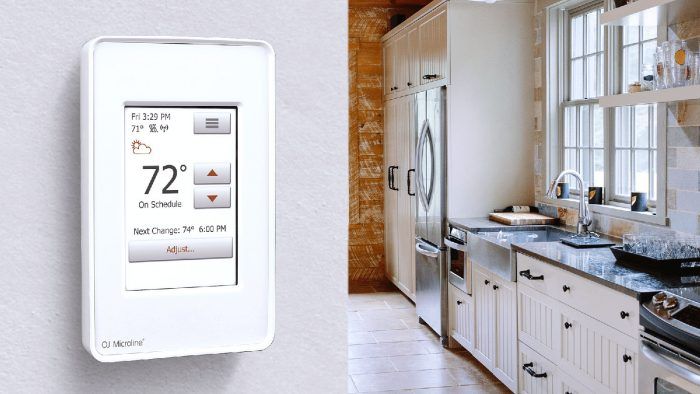 In anticipation of freezing-bathroom-floor season, WarmlyYours announced an updated feature to their line of electric floor heating systems. Now, all thermostats from WarmlyYours are compatible with Hey Google and Amazon Alexa voice control. This update follows their nSpire Touch WiFi thermostat, which connects to smart devices and allows for geofencing (a calibration to turn off/on based on a user's location) and routine tracking.
So why add voice control? The inclusion of Amazon Alexa and Hey Google compatibility offers added convenience for an unpredictable schedule. Or, say you leave your smart device in your bedroom. Voice activation eliminates the need to plan ahead of time when someone needs floor heat and when they don't; hence, no more wasted heat or early morning hunts for a smartphone while you're wearing only a towel. WarmlyYours Electric radiant floor heat systems use electrical resistance elements that are most commonly installed under tile, but it can also be installed under hardwood or vinyl flooring.
You can purchase the nSpire Touch WiFi thermostat for $295.
Photos courtesy of the manufacturer.
---
RELATED LINKS