Tools & Materials
Faster, Stronger Brushless M12 ProPEX Expansion Tool
Milwaukee releases new M12 FUEL ProPEX Expansion Tool for more efficient Uponor PEX-A tubing installations.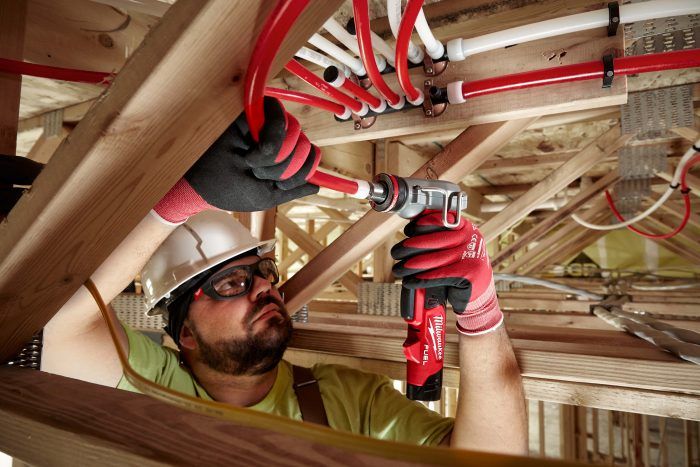 Milwaukee is bringing M12 FUEL technology to its latest tool releases to support lighter, more powerful brushless motor designs while still accepting the batteries you already have. Among the newest releases in the M12 FUEL line is the updated brushless version of the M12 ProPEX Expansion Tool (2532-20), meant to speed up plumbing jobs and last for much longer than its older version.
The original M12 ProPEX Expansion Tool (2432-20) was said to be a game changer by Milwaukee when it was first released, promising to improve workflow, cut down job times, and bring overall convenience to plumbing installers. Developed in partnership with Uponor, this line of expansion tools is designed for use with Uponor PEX-A expansion fittings, taking the place of a manual expansion tool.
The new M12 FUEL tools run off POWERSTATE brushless motors, REDLITHIUM-ION battery packs, and REDLINK PLUS intelligence hardware and software. These three updates are said to increase battery life, increase power, and prevent hardware system failures.
According to Milwaukee, the main differences between the newer 2532-20 and the 2432-20 is the strength and speed of the tool. They claim that the 2532-20 is specifically designed to accommodate larger expansions and can deliver 35% faster 1-in. connections.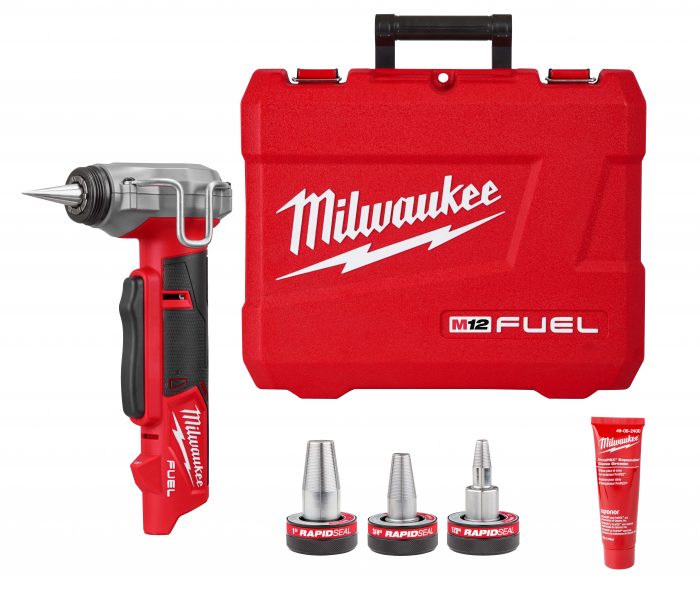 Additionally, the expander heads that come with the 2532-20 now implement what's called RAPID SEAL technology. Due to the shape of these new heads, expansion of the connecting rings is minimized, which means connections will seal faster (especially at colder temps). According to Milwaukee, the new design provides up to 65% faster sealing at 45 °F, allowing you to test pressure much sooner and identify leaks faster than before.
You can purchase the bare tool, which comes with the tool, three heads (½-in., ¾-in., and 1-in.), a case, and ProPEX Expander Cone Grease for about $430 at most retailers that carry Milwaukee tools. If you can find the extra coin to dish out $120 more, you can get the kit, which features the same components, along with a REDLITHIUM battery and a charger. Additionally, Milwaukee also offers an 18v version if you're dealing with larger lines, or if you're already on the 18v platform.
Photos courtesy of the manufacturer.
---
RELATED LINKS