The Anatomy of a Building Project's Price
To determine the final cost of building a home, you must think about elements such as labor, materials, and trade partners.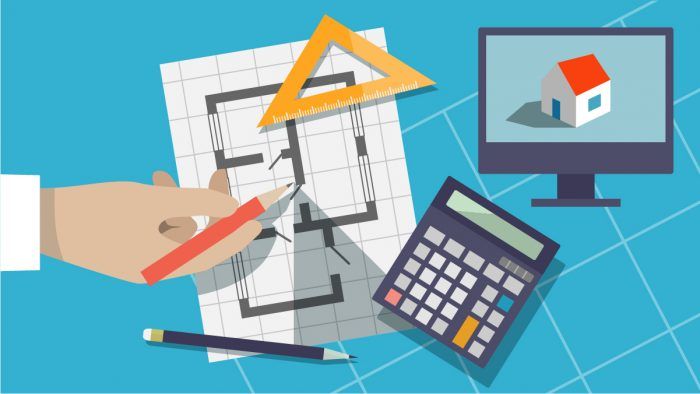 This is the second post in a series by Ian Schwandt on understanding the business basics of a residential build. Find the links to the articles in the series in "Related Links" at the bottom of the article. 
After describing a desired building project, the first question a potential client asks a tradesperson or construction firm is almost always, "How much do you think this will cost?"
For simpler or more frequently executed projects, this question can be easy to answer. Once you do enough basic bathroom remodels, new-entry-door installs, or even new construction garages, you get a feel for the cost range that each of these projects fall into. At a design-build firm like TDS Custom Construction where I work, we often field requests from clients who are asking for their house to be transformed by an addition or for a bespoke solution to an existing design problem. The method I use to develop budgets and later a fixed price for this custom bespoke project is, in the end, no different than that simple single-car garage.
For most remodeling contractors that self-perform portions of the project with their own employees, the final fixed-cost price can be broken down into four basic parts:
self-performed labor costs
material costs for self-performed labor
trade partner costs (any work that is subcontracted out to a specialist contractor)
gross margin, which encompasses profit and overhead
In my role as a project developer, the first three categories get the bulk of my focus with the applied gross margin representing an ownership-level financial task based on the overall company budget.
Self-performed labor
On the surface, this may seem as simple as the hours it takes to complete the work multiplied by what the tradespeople get paid. This assumption is common for clients and tradespeople to make, and not just as it relates to construction, but to nearly all areas of commerce and employment.
Let's tackle the hours part of the equation first. My method of estimating the self-performed labor on a remodeling project comes in two categories: general conditions and hammer-swinging. The general conditions of the project include all the site supervision, whether it is by a lead carpenter or a project manager, and any work related to site management, site protection, cleaning, and general organization of the site and materials.
The hammer-swinging work to perform the nuts-and-bolts trade tasks that go into a project are divided and estimated by cost codes. These codes—demo, framing, interior trim, etc.—give us a blueprint for standardizing some of the estimating so that we can track labor-performance trends and better predict costs from job to job.
The cost-per-hour-worked by tradespeople, commonly referred to as the labor rate, can be calculated in many ways, but in the end it relates directly to how the budget and accounting practices of the company are set up. The labor rate could be as simple as the dollars per hour paid to the tradesperson plus the cost to employ that tradesperson for a year expressed in a cost per hour. It is common for contractors to include the cost of workers' comp, company-paid health insurance, and payroll taxes into what is called a burdened labor rate. Some companies may also include the costs associated with a company vehicle, continued education, tools, and consumables into this burdened labor rate.
Materials
The material take-offs for projects can be done by the estimator, project manager, lead carpenter, or material vendor. For larger projects like complex additions or new homes, I will rely on one of our lumberyards to produce the rough framing and trim material take-offs. This not only saves me time but also saves time in the field. When a lead carpenter has a prequalified list of materials that can be sourced directly from the lumberyard on the day it is needed, they don't need to take an extra trip out. At TDS, interior finishes like tile, cabinetry, hardware, and fixtures are selected by the client during the design process, priced to confirm that they fit within the budget, and then ordered in advance of production.
Trade partners
One of the critical parts of my job as project developer is managing our trade partners during the design and preconstruction phases. A remodeling or newpconstruction project may have any number of trade partners doing specialized work from mechanicals such as plumbing, electrical, and HVAC, to finishes like tile, paint, and flooring. This can vary from contractor to contractor. Some builders pride themselves on having crews with the wide range of skills needed to tackle all these types of work while others take a construction-manager approach and subcontract nearly everything and focus on managing the project. No matter which way you go about planning a job, the earlier trade partners can see the project and get involved in developing the price, the more accurately the budgets will reflect the final fixed price.
Adding up these three categories gives you the cost to produce the project. At TDS and many other mid-sized remodeling companies, the ratio of these three categories is often split into 30/20/50:
30% labor
20% materials
50% trade partners
Tracking this ratio over time can help an estimator produce better suggested construction budgets and serve as a red flag if one of the categories is far outpacing its average. In another post, I will discuss how the gross profit margin is added to the cost to arrive at the selling price of the project.
---
RELATED LINKS