An Early Adopter of Passive House Design
A look back at the construction of a home by one of the Northeast's most recognized green-building design firms.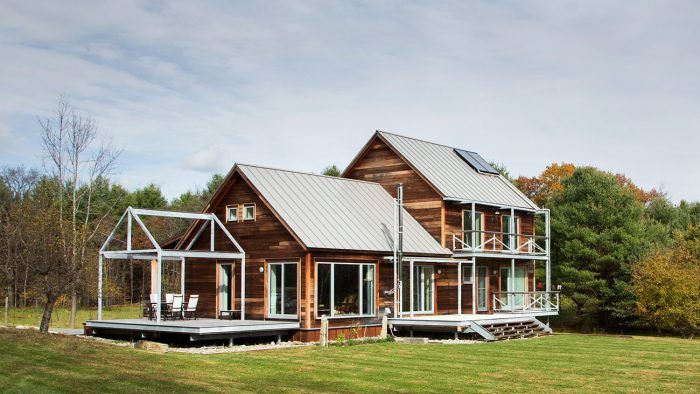 This is one of ZeroEnergy Design's (ZED) first Passive House projects, which is notable because they have since earned a reputation as one of the Northeast's top green-building design firms. "This was a great trailblazing project at the time," says architect Stephanie Horowitz. "It was the beginning of an era for us."
The house was built 10 years ago, when there weren't many options for preapproved assemblies. They used a panelized construction system from Bensonwood Homes; the company worked with them to modify the panels to meet Passive House certification requirements. It was an unusual move—particularly in a rural setting, which complicated the process in a few ways. For one thing, the labor pool for such specialized construction was limited. "We paired Bensonwood's panelized system with a local contractor, which short-circuited the problem of lack of skilled labor for Passive House construction," Horowitz explains. "That allowed for a more predictable outcome."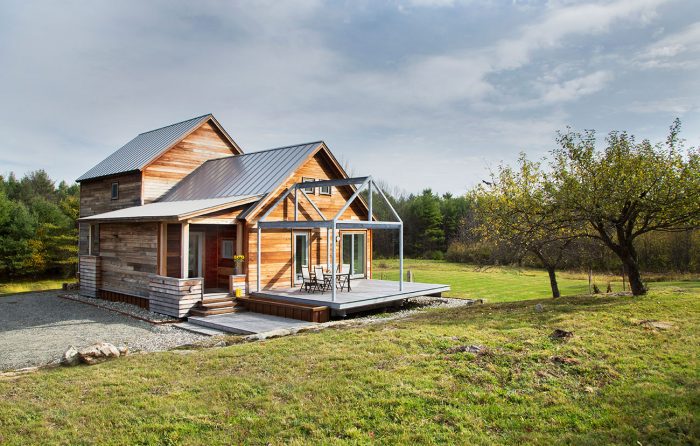 The massing of the house centers around a cathedralized volume, where post-and-beam construction and finished clear-coated plywood ceiling panels are on view below a structural insulated panel roof. Wood floors, interior shiplap walls, and tile flooring on the south-facing side of the house—which provides a bit of thermal mass—add to an aesthetic that has held up well for over a decade.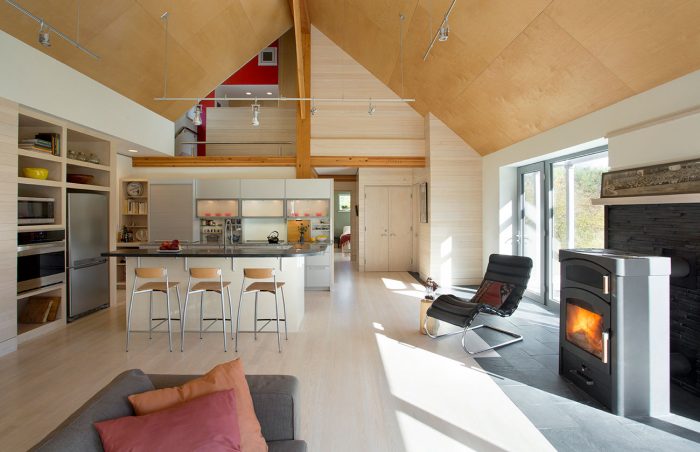 Heat-pump technology and a Zehnder ERV were part of the design—again, uncommon systems at the time. One aspect of the project that doesn't jibe with current best practices is the inclusion of a woodstove within the Passive House envelope. ZED doesn't recommend any indoor combustion under those conditions, knowing it is too much of an indoor-air-quality and life-safety risk. For this client, it was a non-negotiable item, and they understood the risks. They also had a good understanding of how to operate the woodstove as safely as possible. For decreased risk, ZED incorporated an outdoor-air intake and gasketed stove doors to create separation between the firebox and the indoor air.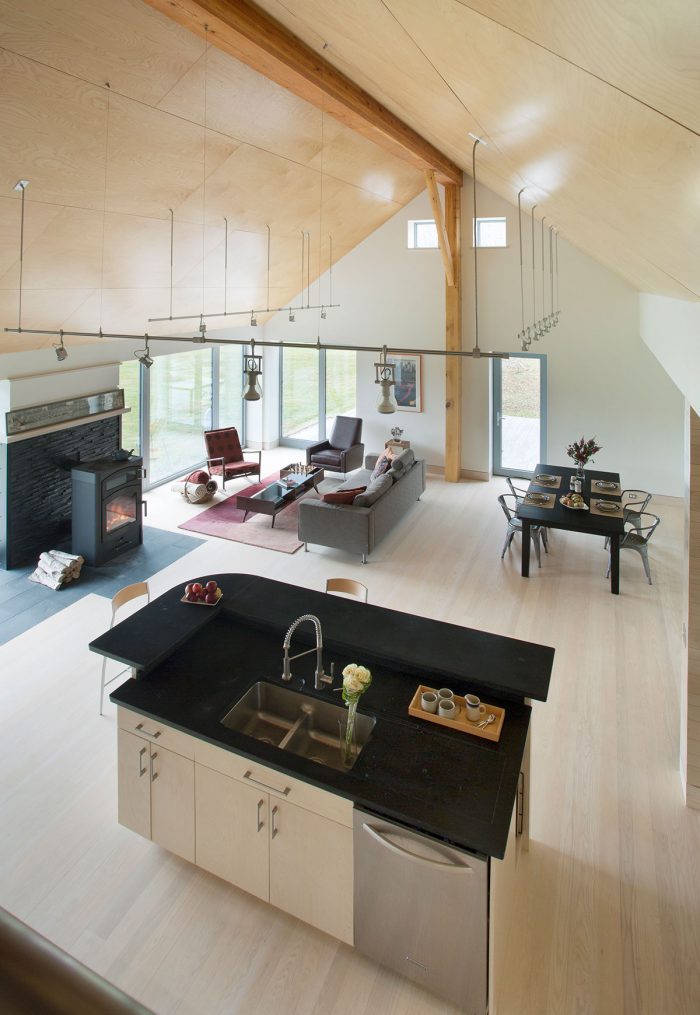 The steel deck is another notable feature. The client knew the deck would get a lot of use and wanted to ensure its long-term durability. It also serves as a moisture-resistant climbing structure for plants, which provide shade for the south-facing windows. Like the majority of products and methods used on this home, it has proven a good way to go.
Designer Zero Energy Design, zeroenergy.com
Builder Estes and Gallup, estes-gallup.com
Location Vermont
Photos Eric Roth
---
RELATED STORIES