Design
Remodeling to Achieve Passive-House Standards
Watch as architect Elizabeth DiSalvo walks us through how she and her team transformed this large but dark house into a spacious, quiet, and energy-efficient home.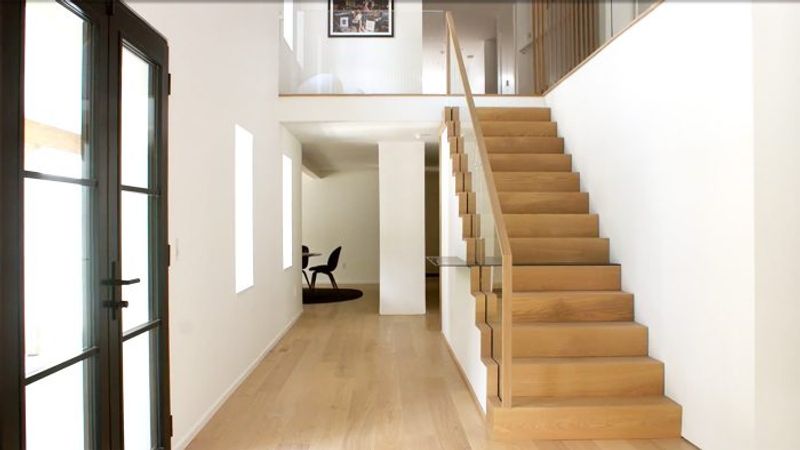 In this episode of FHB House Connecticut, architect Elizabeth DiSalvo provides an overview of the changes made to this home to take it from feeling low, dark, and unintentional to spacious and energy efficient, achieving Passive-House levels.
The original house was an old house that was built in many phases, sort of cobbled together over the years and a much more traditional house—almost like a big cottage. It was very dark. All the rooms felt small and the kitchen was off in this dark corner. The ceilings felt low, the house didn't have much insulation, and it had a stone foundation. It had a finished attic, but it had the old low ceilings with very little walking space and thin roofs. So we had plenty to work with.
The new design
Our original goal was to just open everything up and create a much better flow for the house. We achieved that look with a lot of super clean lines. The Boral TruExterior siding on the outside was painted in this nice off-white color that, along with the Kebony wood, brings the overall house a crispness.
Focusing on energy efficiency
The energy direction was to make it a Passive House. This was a definite team effort from us the architects to the client, who has a fantastic eye, to the interior designer. We all worked together to create this space. To make something that beautiful and that simple takes a lot of thought and behind-the-scenes work, from the way we framed the walls to the pockets for curtains. Even details like the Clopay garage doors, which are these very modern looking doors, just bring it all together. We follow those details around the whole house, so even though you don't really see the garage as you drive up, once you get there, you think, oh wow, this is so beautiful.
When you come in the entryway now, it just feels so light and airy. You see through to various places within the house. When you're in the kitchen, you just have this great open space and hangout space. Not only is the air always perfect, but the sound is very quiet. When you build a house with this much insulation, you really get this muted, quiet effect—you don't hear outside noise.
Finalizing performance
Performance wise, we're still finishing up the final testing, but we have hit the marks for Passive House. One of the other goals is to be a net-zero house. We're doing a second phase, which is a garage. The roof of that garage will have a PV system, which will bring us to net zero.
---
RELATED STORIES