Handy Hose Holder
Avoid knots and tangles in an air hose by clamping a metal strut channel to the handle of your air compressor.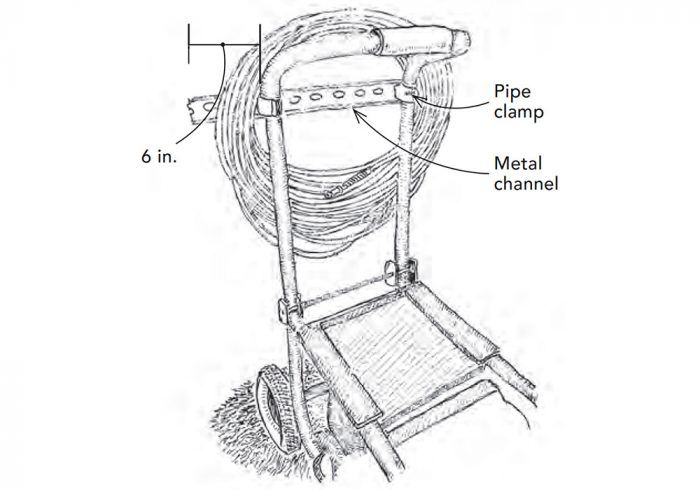 Even when properly wound up, my air hose always seems to transform into a bundle of knots every time I need it for a new job. To prevent frustration, I clamped a length of metal strut channel to the handle of my air compressor. Now, not only does my hose stay tangle-free, but it's always right there where I need it. Just make sure to cover the sharp ends with duct tape or some other sort of bumper. This homemade hose holder could also work great for pressure washers.
—Jon Sherman, Steamboat Springs, Colo.
Edited and Illustrated by Charles Miller
Published in Fine Homebuilding #309
---
RELATED STORIES