Steel Sheet Piling Supports This House in the Dunes
This seasonal lakehouse retreat sits on top of a bluff with a modern open plan and floor-to-ceiling windows.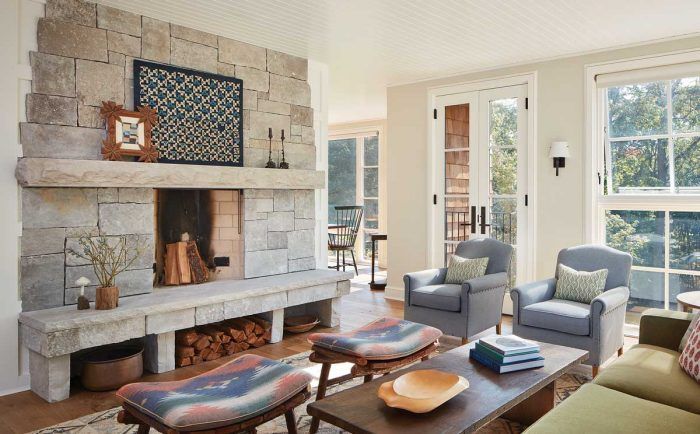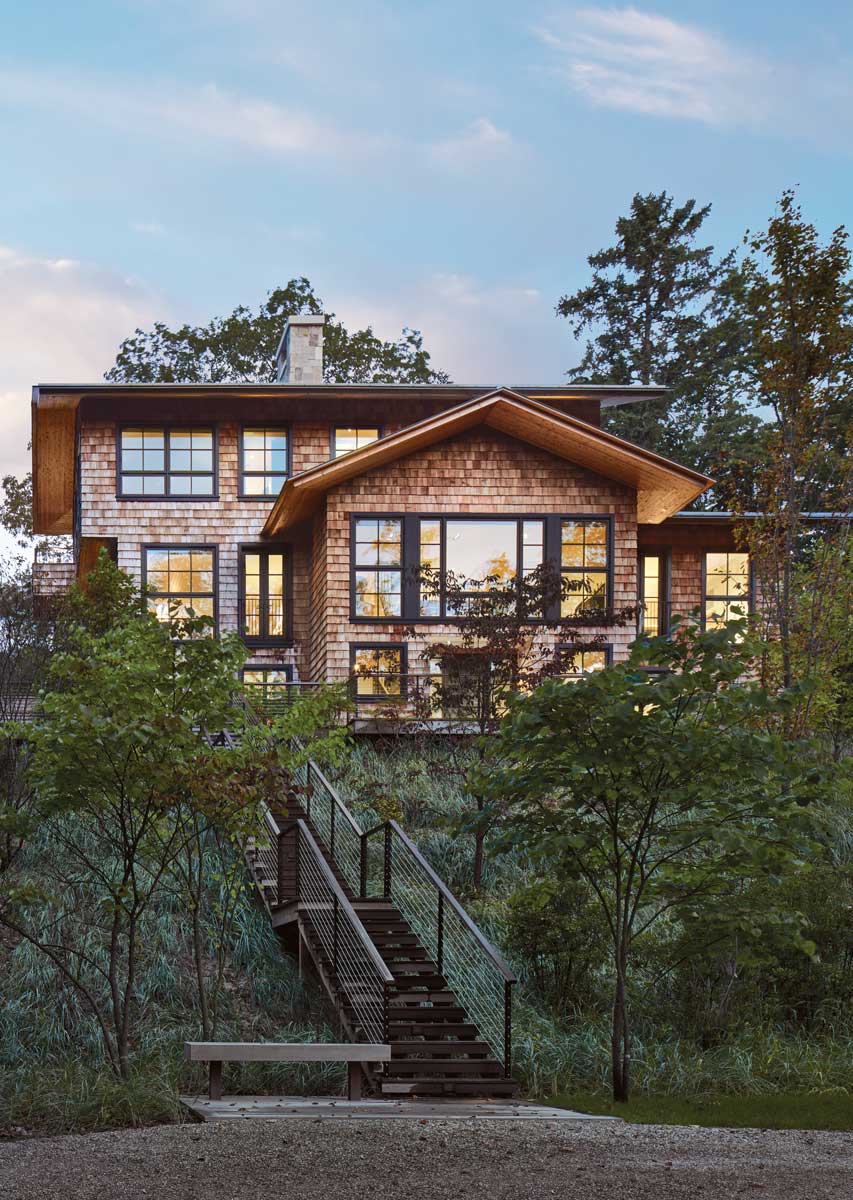 Perched at the top of a high bluff overlooking Lake Michigan, this 3000-sq.-ft. seasonal retreat sits within a critical dune area with a high risk for erosion—a double whammy that limited where and how the site could be developed. What was most attractive to the client—the height that affords beautiful water and woodland views—was exactly what initially stymied the design and build teams.
Ultimately, after steel sheet piling was incorporated into the foundation and anchored deep into the ground, the design phase unfolded smoothly, thanks to the ability to build on the footprint of a previously demolished house. Classically inspired, the home has a modern, open plan and is laid out on three levels. The living room, dining room, and kitchen are on the main level, even with the crest of the dune; two guest bedrooms are one story below the crest; and the primary suite is one level above. With numerous floor-to-ceiling windows, the house capitalizes on views out to both the lake side and the wooded "land" side, as do a screened porch and a patio.
Earth-toned interiors complement the exterior palette of natural wood shingles, a zinc-steel roof, and minimal ornamentation. The home's comfortable size and scale respond directly to the Chicago-based owner's desire for a change of pace from hectic city living. 
Architect Christopher Guido and Laurence Booth, Booth Hansen, boothhansen.com  
Builder Scott Christopher Homes, scottchristopherhomes.com
Location Sawyer, Mich.
Photos Kendall McCaugherty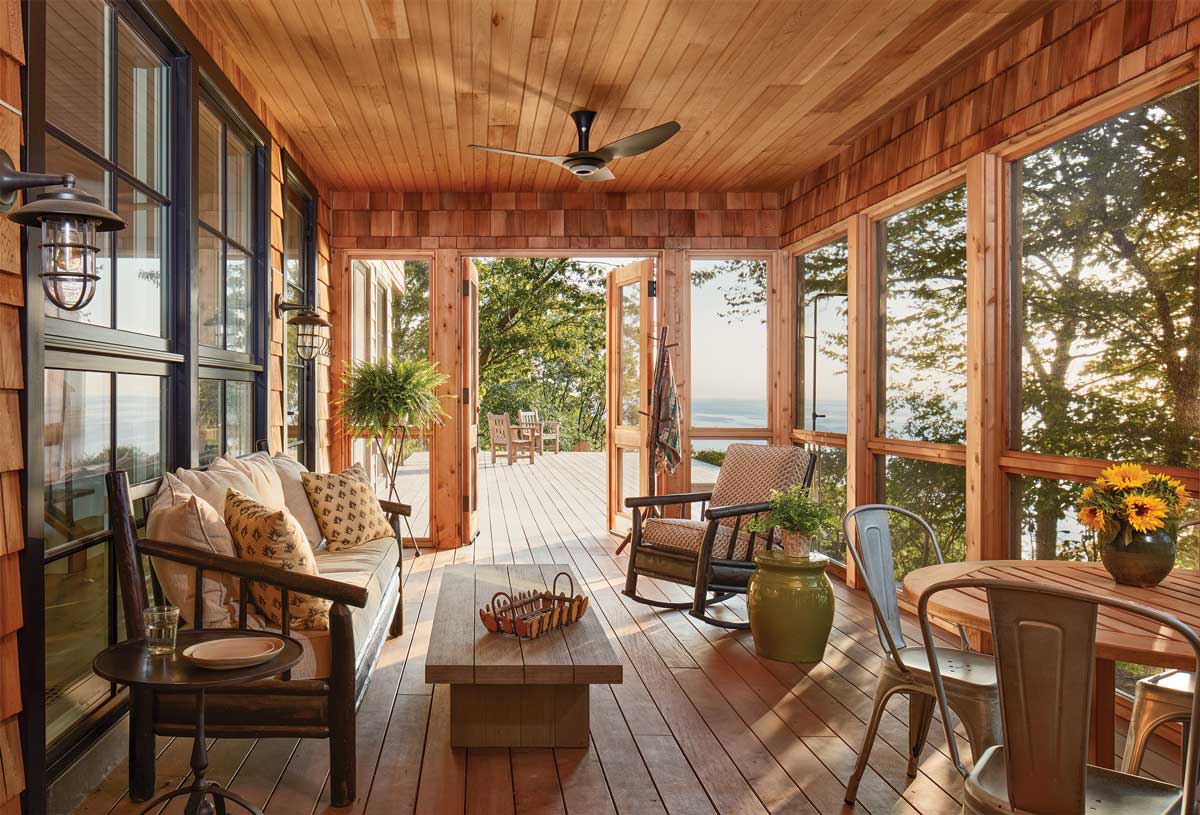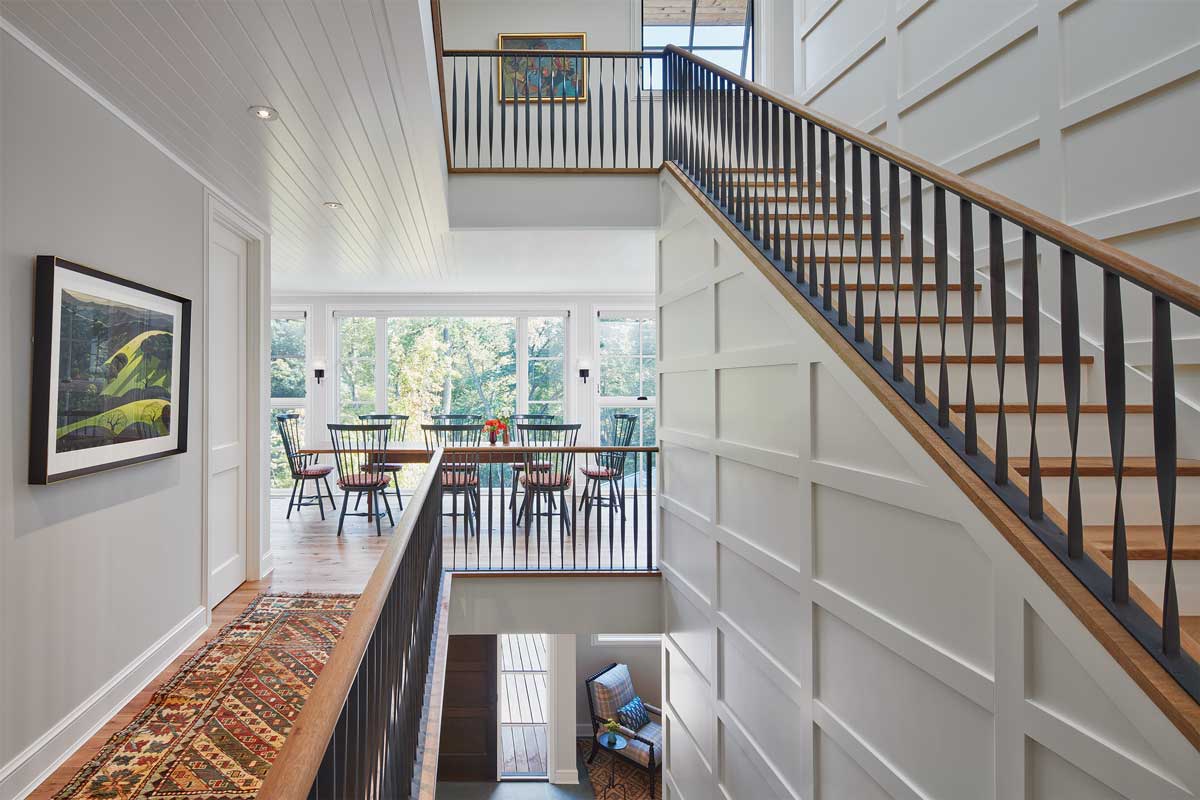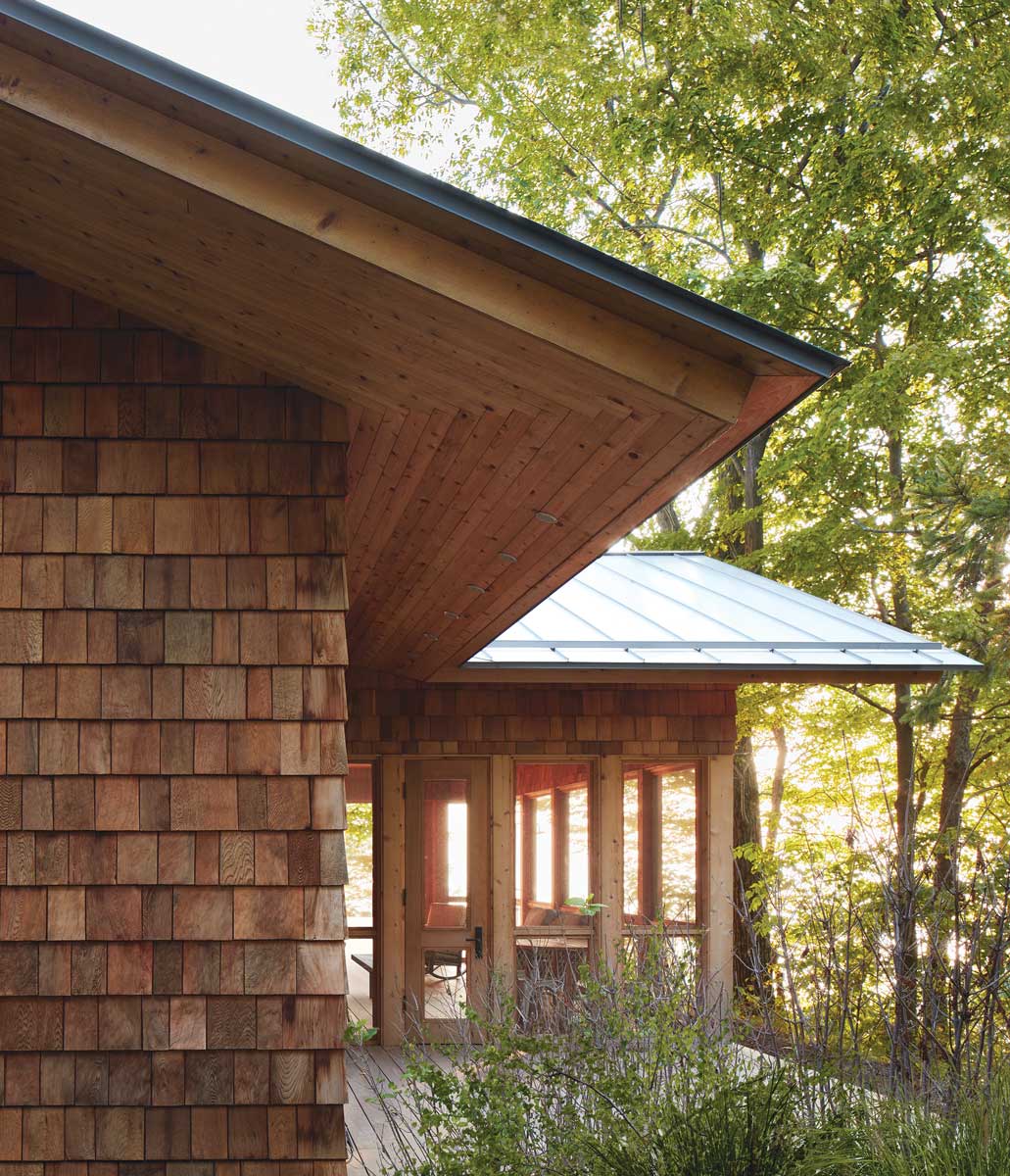 From Fine Homebuilding #309 as "Lakehouse in the Dunes"

---
RELATED STORIES