Podcast 481: Detailing a Slab, High-Performance Water Heaters, and DIY Dense-Pack
Andrew, Ian, and Patrick hear from listeners about HVAC training, wood pellets, and minisplits before taking questions about thermal breaks for slabs, split-style heat-pump water heaters, and doing your own dense-pack cellulose insulation.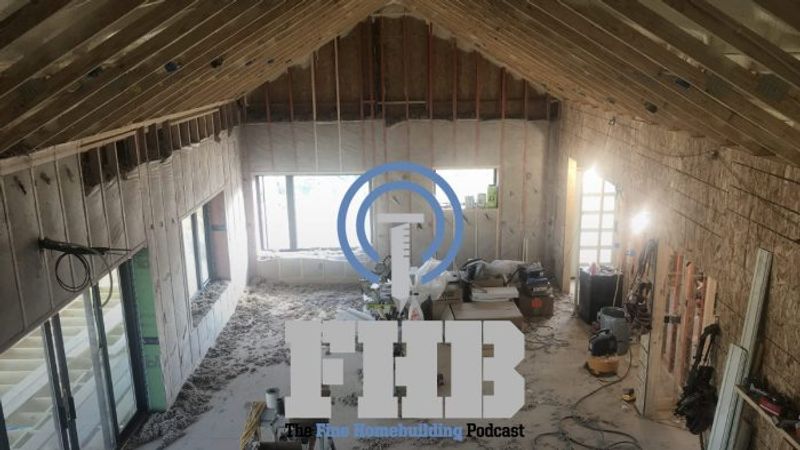 ---
Follow the Fine Homebuilding Podcast on your favorite app. Subscribe now and don't miss an episode:
Help us make better episodes and enter for a chance to win an FHB Podcast T-shirt:
www.finehomebuilding.com/podcastsurvey
Richard shares his thoughts on HVAC training and minisplit heat pumps. Tim says wood pellets are a mixed bag. Doug asks us not to drop stuff into unused chimneys. Randy asks about flooring over a slab without a vapor retarder. Scott reminds us that a $5000 water heater can make sense if it saves floor space. James is considering DIY dense-pack cellulose to insulate his existing walls. Chris provides an update on his new-to-him high-performance house.
---
Editor Updates:
---
Listener Feedback 1:
Richard writes: Sometimes Fine Homebuilding and This Old House suffer from a form of Northeast Isolation Syndrome, which in this case is assuming the majority of HVAC techs and designers are formally trained or even licensed. In most of the nation, someone at the company must hold a contractor's license. Some states require a mechanical license. The only national standard for the average HVAC tech in the field is an easy to obtain EPA 608 certification that allows them to buy and handle refrigerants. This certificate is available in as little as one day of training and testing at a school or supply house. Many of these techs are de facto designers as they install ductwork at their discretion and install low bid equipment. Most jurisdictions do not inspect their work.
There are HVAC trade schools available, primarily private with a few public. They may run six weeks to two years. Generally, the EPA 608 is earned in that time. However, a majority of techs are trained on the job. Even those with formal training usually discount the value of trade schools. Commercial and industrial HVAC facilities have the better techs and generally require engineered design. Residential is usually not engineered except in high end custom homes. Residential "design" is primarily rule of thumb.
Meanwhile our friends in Canada and much of Europe require formal HVAC apprenticeships and testing for journeymen and master licenses much like the US requires for electricians and plumbers. In some US unions it is much the same, but it is increasingly rare to find union-trained techs in residential. In any case, HVAC training is weak on thermodynamics beyond a passing reference to the Psychrometric Chart. The textbooks are weak, the editing is poor and it is easy to see why the trade knows little in this area. I have attached a relevant chapter from a 600-page HVAC textbook. Perhaps the best solution is to educate consumers on what is possible when an engineered HVAC system is included in their wish list.
Related Links:
---
Listener Feedback 2:
Tim writes: Hi! I listened to your discussion of wood pellet stoves in podcast 475 and thought you'd be interested in Danielle Purifoy's reporting on the impact of pellet production on communities down here in NC. The manufacturing process has a bunch of negative impacts on nearby residents, and every year more and more land in Eastern NC is getting converted to wood plantations, which has big negative ecological consequences long-term.
Related Link:
---
Listener Feedback 3:
Richard writes: Sometimes minisplits are simply better window units and are certainly less expensive than a ducted split system. However, they have major downsides including poor humidity control, almost nonexistent filtering and difficult and more expensive cleaning. Their condensate removal strategy is marginal as well especially if it has to be pumped. The poor humidity control is essentially a design choice to provide high seer ratings. The filtering issues are due to packaging, low static capabilities and cost. Condensate handling is also packaging and cost driven. Perhaps the worst aspect is cleaning the indoor blowers and coils. This requires significant teardowns and use of elaborate bib kits to contain the coil cleaners in your living room, bedrooms, study and all the other places those minisplit indoor units are installed. Minisplits may be great for an addition, a garage or a bonus room, but their saving grace, cost, may not be worth their downsides especially when traditional ducted systems can now be retrofitted or installed with low ambient variable capacity split systems.
Related Links:
---
Listener Feedback 4:
Doug in Colorado writes: Hi All, The discussion in podcast 467 of chimney demo brought back a memory fit for a horror movie. In the summer of 1987, I decided to tackle a gut reno of our kitchen. (As a teacher I had the time if not the extra funds.) When the house was built in 1910 it had a central chimney that vented the coal boiler and a cook stove in the kitchen. At some point (I'm guessing the 1930s) natural gas became available and a gas boiler was installed on one side of the basement. A brick chimney was added to the outside of the house to vent the new boiler and a fireplace was added to the living room. The old chimney was demoed down to floor level in the upstairs hall but it still ran through the kitchen where it was boxed in and ran down to the basement.
As part of the kitchen reno, I wanted to cut an opening in the chimney to create an enclosure for a microwave. I removed the lath and plaster from the area I wanted to open up and prepared to cut in to the chimney. At this level it was concrete block with a clay liner. I assembled a brick chisel, 2-pound hammer and my 10-pound maul. I positioned a wheel barrow next to the work and told my 3 kids (ages 4 to 11) to get out of the area. As I broke through debris started falling out along with a steady stream of coal soot. When I turned around, I discovered that our oldest had found the pack of dust masks and I saw three small heads watching from the porch trying to understand why dad was so upset. The coal soot rose as a cloud and dispersed through the house.
When my wife got home from work, I told her to take the kids and go somewhere to eat while I tried to clean up. Months later we were finding a fine layer of black soot in areas we didn't think had been penetrated. When my father-in-law saw the progress, he asked why I didn't take the chimney all out. I kept my answer civil. If you are ever tempted to drop debris down a chimney, DON'T!
---
Question 1: What's the best way to do some vapor remediation with a bare slab floor with carpet on top?
Randy from NC writes: Hey FHB Squadcasters! I'm a long-time listener and love the format you've got going: Feedback from listeners/viewers followed by questions from "the vast DIY network". Patrick, love your new "old" light. That kind of thing really adds to the ambiance of a space. Second, a comment for Andrew: the first roof on my house from way back in 1978 was……….WHITE ASPHALT SHINGLES. I live in NC, and the summers get hot here. It was also a "power-ventilated roof" with both gable and soffit vents. I think the builder got some kind of rebate at the time for adding "energy saving features", although I think the power consumed by the attic fan probably exceeded the savings in AC load. ANYWAYS, that white asphalt shingle roof lasted about 20 years. It was a spec home and I was the first resident, so it probably had the cheapest shingles available
Now to the questions generated in Episode 471: British Columbia Brent's slab floor question: I liked Ian's idea about re-forming the foundation plans to allow the floor to reach over to the sill plate to hide the joint. My question: this would basically create a ledger on the foundation, so would it be a structural improvement to have the slab sit on this ledger around the perimeter, with the foam and drainage still underneath as planned? Maybe it's belt and suspenders, or maybe it's better, or maybe this creates some other problem (like thermal bridging or edge loading of the slab)?
This segues to another slab question, but this one for remodeling: a friend's house from around 1985 has a finished basement, but all indications are it does NOT have a layer of plastic of any kind under the slab……….and for sure no rigid foam. His house is near the coast and the soil there is very sandy. There is no sump pump/interior perimeter drain of any kind, which he verified when he started demolition to do a bathroom upgrade. The slab has closed-loop carpeting installed directly onto it, with the standard foam-rubber padding underneath. He has not had any mold or moisture problems in this conditioned space. It's a walkout basement, with soil covering 2 of the buried walls completely. The other 2 walls are above grade (full-height retaining walls are involved at the transition corners).
Now to the question: what's the best suggestion for him to do some vapor remediation for this bare slab floor? While there's been no obvious mold/moisture problem with the current carpet solution in the non-bathroom areas. The existing bathroom had 12″ square vinyl tiles glued directly to the slab. He intends to install ceramic tile as part of the bath remodel, and also upgrade the carpeted areas with something easier to keep clean in a high-traffic area, i.e. not carpet.
I would think this is a common problem for basement slabs of that era, so hopefully this question will be of interest to many of your listeners. I'm guessing some kind of epoxy coating/sealer would be a possibility, and this would allow him to install some kind of floating floor over that (LVP, for example). OR is installing ceramic tile over the entire basement slab another possible solution? Keep up the good work and interesting banter!
Related Links:
---
Question 2: What's the best option for an electric water heater?
Scott writes: Your discussion on the Sanden/Sanco/Eco2 water heater comes at just the right time. Our gas-fired water heater is on its last legs. We're in a good spot for solar so we're aiming for electric. I've found 4 options:
Electric Tank for $550ish: heavy power draw, replace often
Hybrid Heat Pump for $1900ish: medium power draw, replace sometimes
Sanco for $6200ish: light power draw, replace occasionally
Electric tankless (point-of-use) for $700ish: ridiculous power draw (more than our 200A panel can deliver), replace occasionally
Hybrids are efficient enough that they should make up for their cost difference over electric tank before the end of their warranty period. The Sanco is even more efficient than hybrids but it probably won't ever make up for its increased cost. HOWEVER, Sanco allows us to put the tank under the house, hang the heat pump on an exterior wall, and turn our water heater's footprint back into living space. I'd pay couple thousand dollars to have a new pantry.
So, are we going to replace our old tank water heater with a golden one? Probably! Very open to suggestions. Y'all have great ideas.
---
Question 3: How do I DIY dense-pack cellulose?
James in Ottawa writes: I believe Ian mentioned something about DIY dense-packed cellulose in one podcast but now I can't find it. As I mentioned in podcast 323, our walls in Climate Zone 6 have no insulation and I have not been able to find any contractor in our area that will "drill and fill" dense packed cellulose into our walls. If DIY is possible, I would love to know how!
Ian's photos:
Related Links:
---
Question 4: Thoughts on inspections, minisplits, ERV units, and more
Chris in Greene, NY writes: Hello again FHB team, Our family closed on our new home in Greene, NY. I just wanted to pass along to you all a few updates and some musings on our experience. Due to rising interest rates we had to lock in our closing before the former occupant could move, so we had a brief post-possession period from June 15 thru the 21st. It has been a whirlwind over the past few months and we are just now getting really settled and catching our collective breath. Some general thoughts….
On our new home…
• I've never actually lived in a comfortable house until now. The minisplit system we have is incredible. It is so quiet and everywhere I go in the house is the perfect temp. The only exception is my son's room which doesn't have its own unit. We will likely end up adding one shortly.
• I can confirm that ERV units should be placed in an accessible location. If you are wondering what the filter pads would look like after 4 years of no attention or maintenance, please see the attached photo.
• I've also attached a shot of the numbers marked in permanent marker on the side of my ERV unit and I'm wondering if anybody can make sense of them for me? I would ask the installer, but he is a tough guy to track down – he installs 8am-5pm 5 days a week. I guess people have caught the heat pump wave…
• We have 2.5 acres and roughly 1.5 of them are growing hay. The existing arrangement is that the farmer down the road mows it, bales it, and feeds it to his animals. He asked me if I wanted him to keep it up and I couldn't think of any reason for change. He says he will drop off some beef and pork when the time comes… bonus! I've attached a photo of part of the hay field for your viewing pleasure 🙂
• I got my first municipal electric bill yesterday… $23.54 for 9 days of electric service. Extrapolated to a full month equates to ~$75 for my entire electric bill in June, which includes HVAC. Absolutely bananas! So cheap, more municipalities should do this!
• We have begun repainting and despite the overwhelming blueness of the home, the first room we painted was the rose petal red room. Two coats of Swiss Coffee over a coat of Kilz primer has improved the room greatly!
On our old home…
• Prior to listing our old home outside of Binghamton, NY, we paid for a pre-sale home inspection. I sincerely recommend this approach. Through the inspection we identified a number of issues, remedied the most serious issues, and some minor ones as well. For example, the aeration motor on our septic system was dead and there was a very small leak coming from one of our propane tanks. Both issues and more were remedied before a potential buyer set foot on the property. We provided the original report and documentation of the remediation to every potential buyer and their agent for review.
• We listed our old home on the day of our closing (Wednesday), our realtor scheduled a full weekend of appointments on Thursday. We left early Friday morning and the house was shown throughout the weekend by appointment. No sign in the lawn. We returned Sunday after 2pm.
• We received 6 offers out of 20 or so viewings. In total, all at or above asking price. We took the best one which was 15k above asking on a conventional mortgage with a full 20% down payment. All offers waived inspection, accepting our pre-sale inspection.
• For the sake of referencing actual numbers, I bought our old home – 1958 built, 3 bed, 1 bath, partially finished basement, on nearly an acre – in 2013 for 125k. After an analysis by our realtor, we listed at 165k. The offer we accepted was for 180k and the house did pass appraisal, though I don't have the specific number at which it was appraised. Housing markets across our country are wild and even within NY, this home could have sold for 300k+ if it simply existed in a different area.
• After nearly 10 years in that home, I have some serious nostalgia, but no regrets because we have found our perfect landing spot and the right home for our family's needs. I have more questions to come, but at this point I am trying to learn as much as I can about what I have. I'll be in touch!
Related Links:
---
END NOTES:
Check out the Members-only Aftershow Podcast.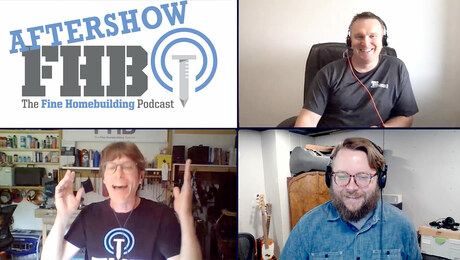 ---
Check out one of our Project Guides: Siding & Exterior Trim!

Check out our FHB Houses:

Visit the Taunton Store  •  Magazine Index  •  Online Archive   •  Our First Issues   •  All Access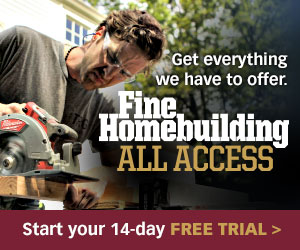 ---
Help us make better episodes and enter for a chance to win an FHB Podcast T-shirt: www.finehomebuilding.com/podcastsurvey
---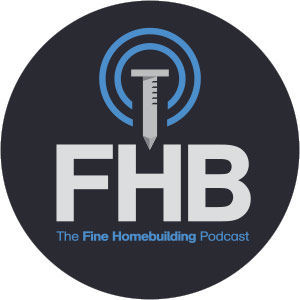 If you have any questions you would like us to dig into for a future show, shoot an email our way:

[email protected]

.
If we use your question we'll send you a FHB Podcast sticker!
---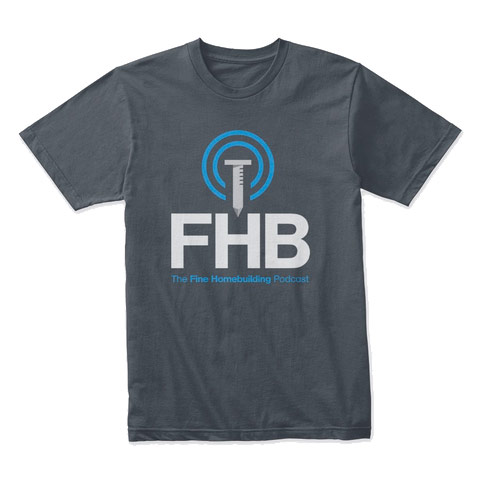 FHB Podcast T-shirts!
Represent your favorite podcast! Available in several styles and colors. Made from 100% cotton. Find the Podcast t-shirt and more cool products in the Fine Homebuilding Store.

---
This episode of the Fine Homebuilding podcast is brought to you by Andersen Windows.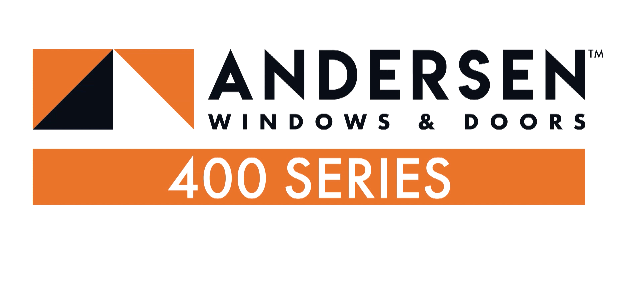 If you're a window installer, you deserve a simple choice: Andersen 400 Series windows. They're the windows contractors trust the most based on a 2022 survey of U.S. contractors. Probably because they have fewer callbacks, and extra peace of mind. And thanks to shortened lead times, they're available faster. Make your go-to windows Andersen 400 Series. Request a quote at AndersenWindows.com.
---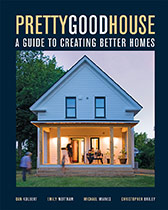 Fine Homebuilding podcast listeners can now get 20% off anything in the Taunton store, including Pretty Good House.
Use the discount code FHBPODCAST to take advantage of this special offer.
---
We hope you will take advantage of a great offer for our podcast listeners: A special 20% off the discounted rate to subscribe to the Fine Homebuilding print magazine. That link goes to finehomebuilding.com/podoffer.
The show is driven by our listeners, so please subscribe and rate us on iTunes or Google Play, and if you have any questions you would like us to dig into for a future show, shoot an email our way: [email protected]. Also, be sure to follow Fine Homebuilding on Instagram, and "like" us on Facebook. Note that you can watch the show above, or on YouTube at the Fine Homebuilding YouTube Channel.
The Fine Homebuilding Podcast embodies Fine Homebuilding magazine's commitment to the preservation of craftsmanship and the advancement of home performance in residential construction. The show is an informal but vigorous conversation about the techniques and principles that allow listeners to master their design and building challenges.
Other related links