How to Finish Drywall Around a Shower Enclosure
Learn how to span gaps between your drywall and enclosure with Shower Bead.
Sponsored by Trim-Tex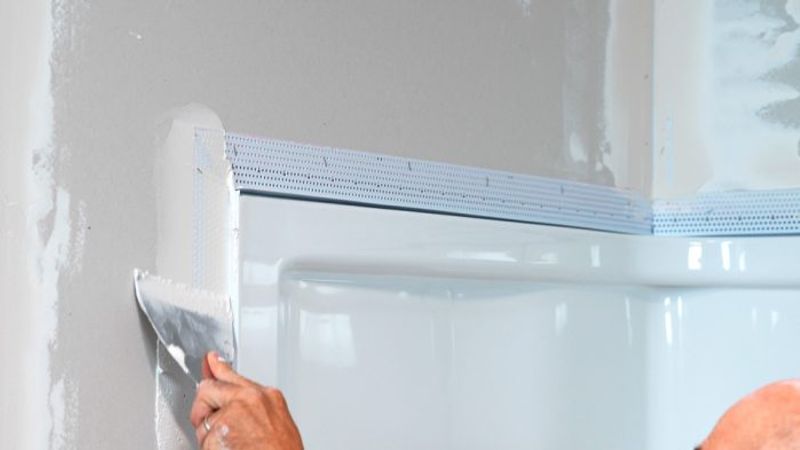 Achieving a clean, durable drywall transition around shower enclosures is easy to accomplish if you take the right steps. Here's how.
Start by installing drywall up to, but not over, the enclosure flanges. Then use a tearaway-style drywall bead. This is Shower Bead by Trim-Tex with a 2-1/2-in. mud leg designed to span gaps.
To install, cut pieces to length and miter corners for a clean fit, then apply spray adhesive to the back of each mud leg. Once tacky, position the pieces around the unit, leaving an 1/8-in. gap between bead and enclosure, then staple every 6 in. to 8 in. with stainless-steel staples.
Next, apply three coats of compound, taping right up to the tearaway strip. Once set, peel away the strip around the entire unit and sand as needed. Finally, apply a bead of high-quality caulk between the drywall and enclosure and the transition is complete.
---
RELATED STORIES