Get Stunning Views With Folding Glass Doors
Generation 4 from NanaWall comes with greater opportunities for flexibility and energy efficiency to improve indoor-outdoor living.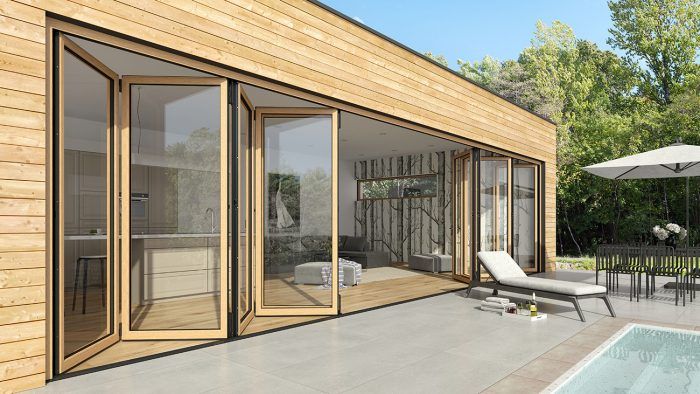 An increasing number of homeowners are looking to create indoor living areas that leverage stunning views and seamlessly flow into outdoor spaces. Many builders have found that large, scenic folding doors are a great way to deliver that cohesive indoor-outdoor experience, even in homes that may experience colder winter weather.
NanaWall recently introduced its new Generation 4 product family of folding glass doors/walls and one of the principal changes is that they have consolidated many aspects of their commercial and residential platforms. This means a homeowner can benefit from more advanced structural technologies and robust hardware components only previously available in commercial models, without experiencing a significant hike in price.
The new FourFold and SixFold Panel Sets provide better design and functional flexibility by eliminating the permanent connection to the side jambs. This means that the doors, either in four- or six-panel configurations, can be folded together and stacked on either side of the opening, in the middle of the opening, or any place in between.
Another new feature exclusive to this line of doors is the UniverSill. For those living in a colder climate, this swappable sill can be transformed from a high-heel/barefoot-friendly saddle sill in the warmer months to a raised sill for improved energy performance in the winter months when the doors will likely remain closed. The transition requires no special tools or skills; it's as simple as pulling out one sill insert and replacing it with the other.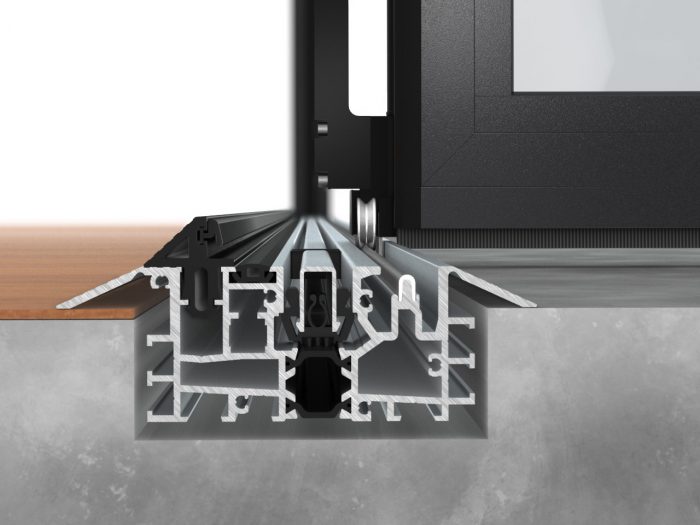 Generation 4 scenic door/wall systems are available in aluminum, wood, and wood-clad and you can choose from any of the 50 standard colors with no upcharge. While the Generation 4 products are currently manufactured in Germany, NanaWall has plans to start manufacturing in Northern California. Contact NanaWall for custom pricing and ordering.
Photos courtesy of the manufacturer
---
RELATED STORIES