Chuck-Key Holder
A magnet glued to the side of your drill press creates a handy place to hold a chuck key.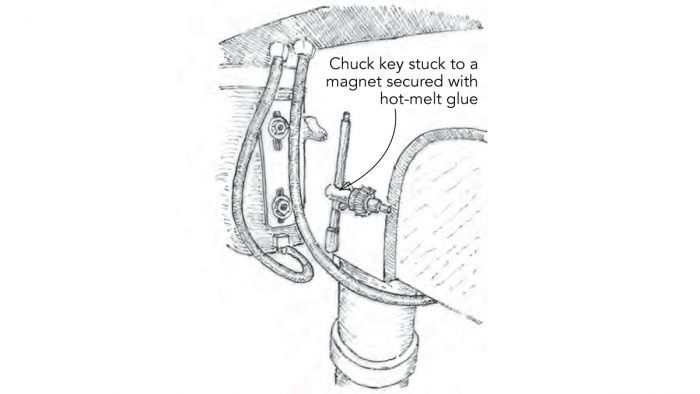 I had a bad habit of misplacing the chuck key for my drill press when absorbed in a project. I put an end to my chuck-key woes by using hot glue to fasten a magnet to the side of my drill press. It didn't take long for me to develop the good habit of sticking the key to the magnet every time I was done with it.
—Oakley Goodwin, Somerville, Mass.
Edited and Illustrated by Charles Miller
Published in Fine Homebuilding #310