High Ceilings in the Hills
Designed with inspiration from locations in Europe and on the East and West Coasts, this custom home encapsulates openness and airiness.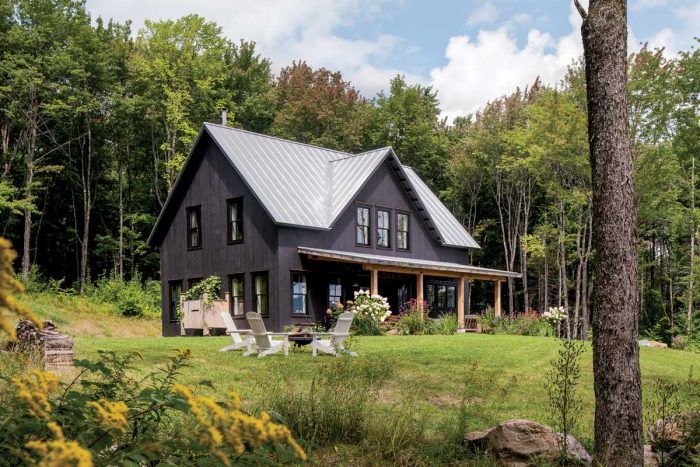 Conceived with function and beauty in mind, this custom home in the hills of Vermont incorporates design features that remind the young family residing here of their European travels and years spent living in both East and West Coast cities. High ceilings with hand-hewn reclaimed beams are central to the aesthetic of the first-floor open kitchen and living space. Upstairs, the primary bedroom's vaulted ceiling continues the motif of height and airiness. During the preliminary design phase, the construction team planned on employing a standard system of 2x wall and roof framing, utilizing dense-pack cellulose and GPS foam in the walls and spray foam in the roof. This design was in conflict with Smith & McClain's efforts in recent years to limit the use of petroleum-based products in their projects. As an alternative, they came up with a solution employing a double 2×4 stud wall and 16-in. I-joist rafters using cellulose as the insulating material. The construction team was well-versed in these framing techniques and had a short learning curve on how to efficiently work with the cumbersome roof rafters. They have since implemented similar rafter solutions on a handful of more recent projects with much success.
Builder Smith & McClain, smithmcclain.com
Location Lincoln, Vt.
Photos Ryan Bent
From Fine Homebuilding #310
---
RELATED STORIES