Exterior Insulation: Strategies for Success in the Field and Staying on Budget
In this webinar, builder and energy-efficiency consultant Randy Williams overviews affordable and effective strategies and details for installing rigid insulation on the outside of a home.
Sponsored by Ox Engineered Products, Inc.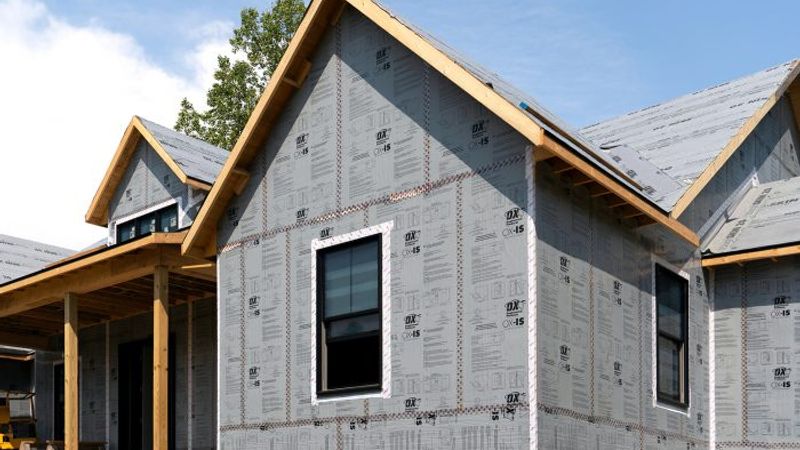 Installing a layer of insulation outside of your framing and sheathing is a smart way to create a durable, comfortable, and energy-efficient home. The continuous layer of insulation does a better job of stopping heat flow than cavity insulation alone. Plus, it can protect the walls from moisture damage—if specified and detailed properly. 
In this live presentation, high-performance builder and energy auditor Randy Williams will discuss materials and installation details for four common types of rigid exterior insulation—polyisocyanurate (polyiso), expanded polystyrene (EPS), extruded polystyrene (XPS, and rigid mineral wool—to help you plan an insulation system that fits your climate zone, project type, and budget.
Originally presented October 26, 2022
In this webinar you will learn:
How continuous exterior insulation helps to reduce energy consumption and sound transmission, and increase comfort and durability 

What building codes require for exterior layers of foam and mineral wool

Where to install house wrap and other weatherproofing details

 Smart ways to seal penetrations and integrate windows and doors into rigid insulation
Main Presenter

Randy Williams started his career in 1996 as an apprentice electrician, becoming a licensed journeyman in 2000. After building a home for a family member in 1999, he eventually changing to building full time. In 2009, Randy took energy auditor training and began contracting for a local rural electricity provider conducting energy audits and assessments. Today he continues with energy auditing and assessments along with code compliant blower door testing and residential building diagnostics. He also works with homeowners and builders as an energy design consultant.  He has started a local building science group, BS + Beer, in his community and is a contributing author for Fine HomeBuilding Magazine, Green Building Advisor, and The Journal of Light Construction.  He also writes a blog, www.northernbuilt.pro. You can follow Randy on Instagram @northernbuiltpro.

Panelist

With 25 years of experience in the construction and architecture industries, Lee Bybee is an expert in architectural project management, sales management, and developing client relationships. Lee has been with Ox Engineered Products since 2015. As their Director of Commercial Accounts and Architectural Services, Lee manages over 30 sales representatives across the United States. He holds both a master's degree in architecture and an MBA from Texas Tech University. An avid mountain biker, Lee lives and rides in the gorgeous city of Golden, Colorado.