Tools & Materials
Compact Tablesaw for the Job Site
This 10-in. saw from SawStop offers features found on other pro-quality saws but with an enhanced level of safety.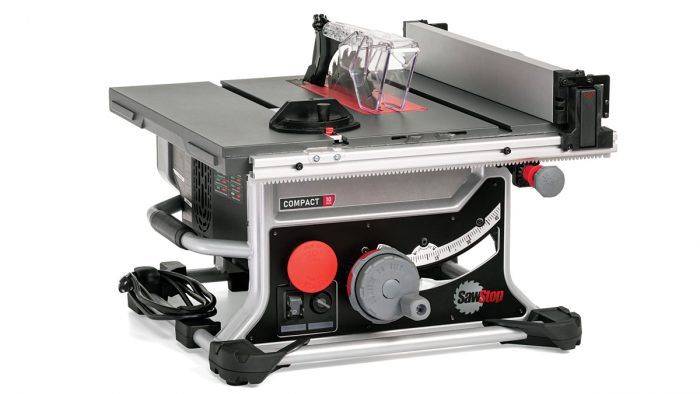 According to the Consumer Product Safety Commission, over 30,000 Americans are rushed to emergency rooms with tablesaw injuries every year. That's the only statistic I need to justify the cost of SawStop's finger-saving saws. While there's no substitute for basic tablesaw safety, SawStop's ability to stop a spinning blade before doing serious harm is huge, especially on job sites where tablesaws are used by novice workers, often in less-than-ideal conditions. 
The newest addition to SawStop's lineup is the smallest, aimed at contractors who need a compact but capable job-site saw. The 10-in. CTS (Compact Table Saw) is about the same size as the other job-site portables, but at 68 lb., it's far heavier than plug-in models from DeWalt (48 lb. for the DWE7480) and Bosch (52 lb. for the GT1031).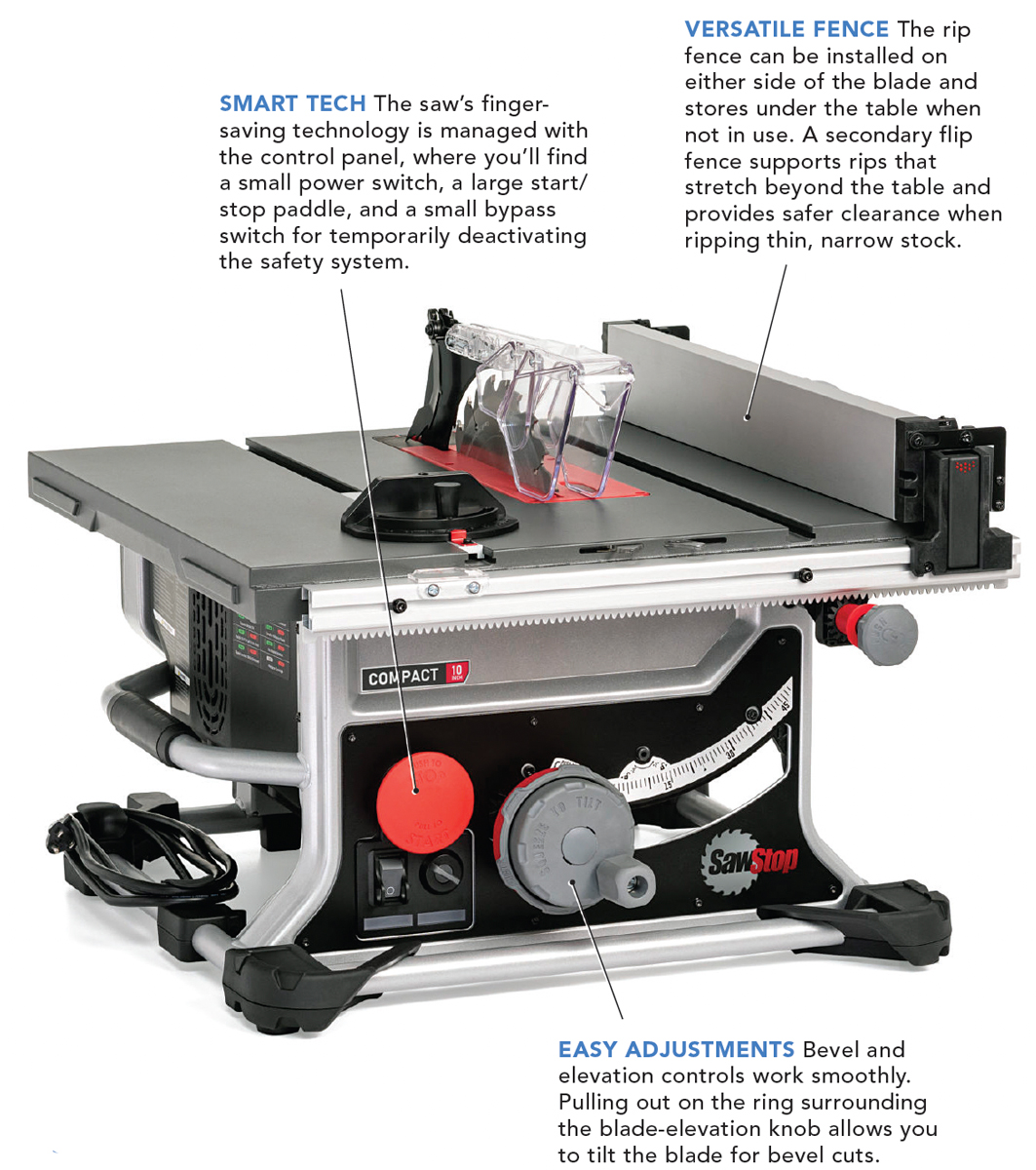 ---
SawStop CTS
Max. depth of cut 3-1⁄8 in. at 90°, 2-1⁄8 in. at 45°
Max. rip capacity 24-1⁄2 in.
Dimensions 23 1⁄2 in. wide by 27 in. long by 14-1⁄4 in. high
Weight 68 lb.
Price $899; folding stand, $130
---
The rip fence incorporates all the features of DeWalt's excellent design, including geared adjustment, flip fence, and accessible push stick. The saw's most noticeable differences are on the control panel, which contains a pair of rectangular lights (one red, one green) that can either be off, on, or blinking fast or slow. Thirteen possible light patterns provide specific information about the saw's electronics. Checking patterns sounds like a hassle, but they're explained in a chart near the control panel and in the 56-page owner's manual. Plan on reading the manual before using the saw. You'll find details on blades that are compatible with the safety circuitry, and materials (like wet wood and foil-faced insulation) that require circuitry deactivation before cutting. You'll also find instructions for replacing the blade and cartridge if the blade-stopping mechanism is tripped.
After using the saw for a couple of days, I found it easy to check the light codes, and I put the saw through its paces. Deactivating the safety circuitry is simple: Just flip a switch on the control panel. The 24-tooth ripping blade that came with my CTS cut quickly through 2x material but left a rough surface. When I replaced the blade with a finish-cutting version, I got smooth results. 
Bottom line: The CTS has all the best-in-class features found on other pro-quality saws, but it provides a level of safety that other saws can't touch.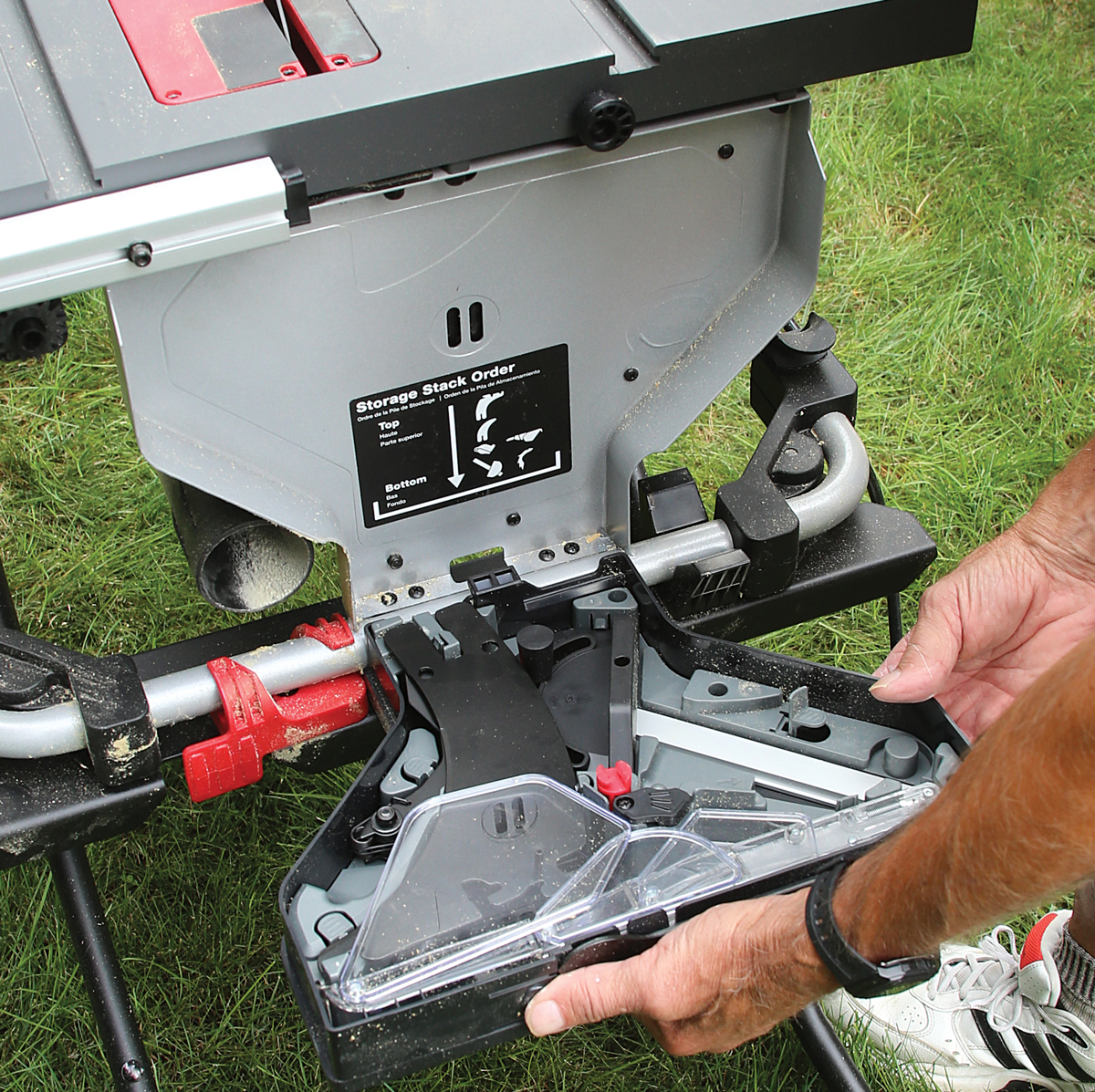 Tim Snyder, custom woodworker
Photos: top, courtesy of SawStop; bottom, Patrick McCombe
From Fine Homebuilding #311
---
RELATED STORIES