A Modern and Affordable Prefab Home
Both cost-efficient and lovely to look at, this prototype of a line of prefabricated homes has striking yet economical details.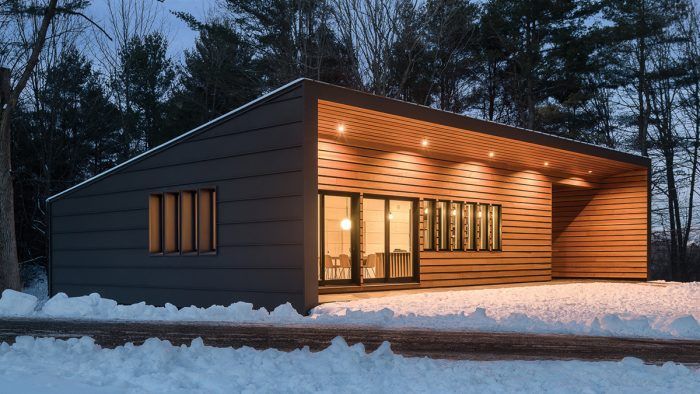 Intended to broaden the builder's market focus, this modern, 1380-sq.-ft. house is the inaugural prototype for a line of aesthetically interesting prefabricated homes that will allow the firm to grow their business beyond its current market niche of high-end custom projects.
Contrary to many homes built with modular components, this model illustrates how a prefab can be both cost-efficient and lovely to look at. Scandinavian-influenced touches include modern plywood panel details on the walls that use reasonably priced ash veneer finished in the builder's own 30,000-sq.-ft. workshop, a recent acquisition whose capabilities were the impetus for branching out into prefab production.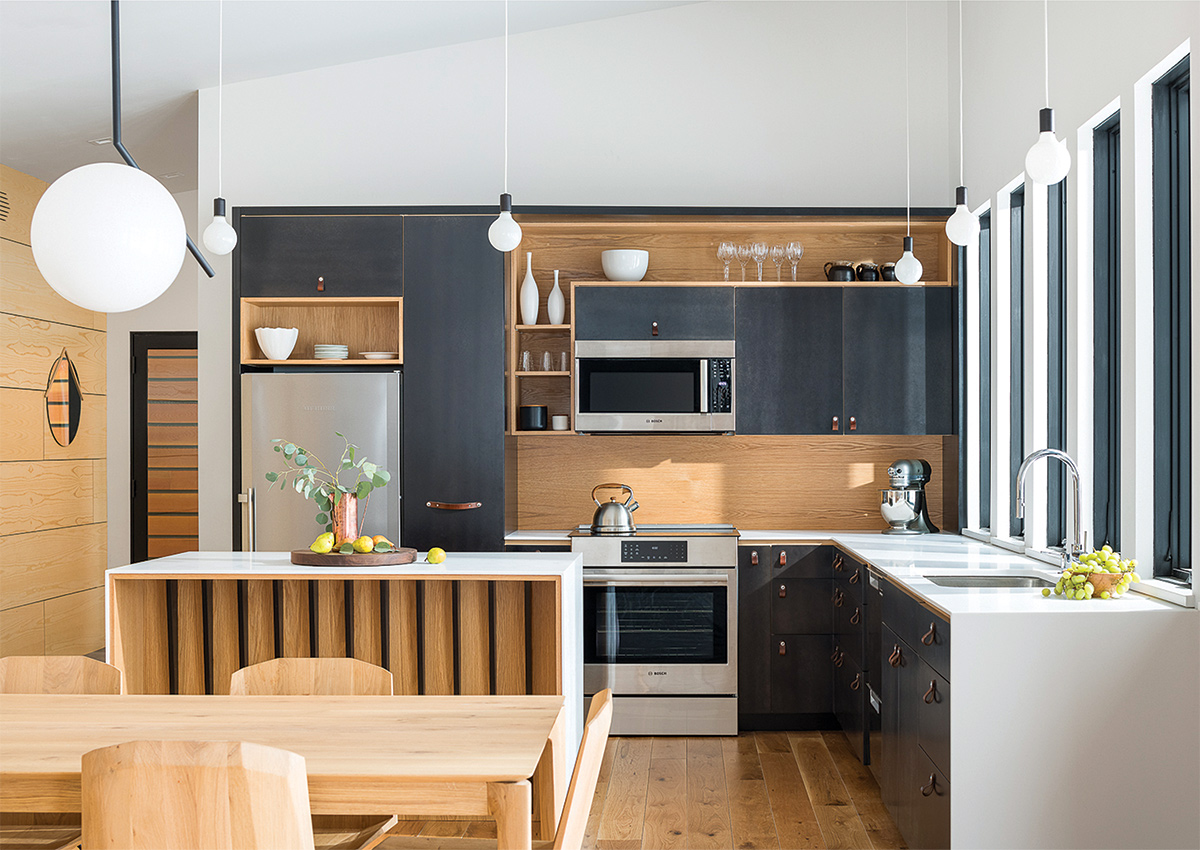 The front hallway closet has a pair of rolling barn doors with natural paneling, and, in the kitchen, a custom-made wooden island is integrated alongside medium-density fiberboard cabinets dyed black to provide a color contrast. The remainder of the wooden features in the kitchen are white oak. Overall, a striking aesthetic is achieved economically.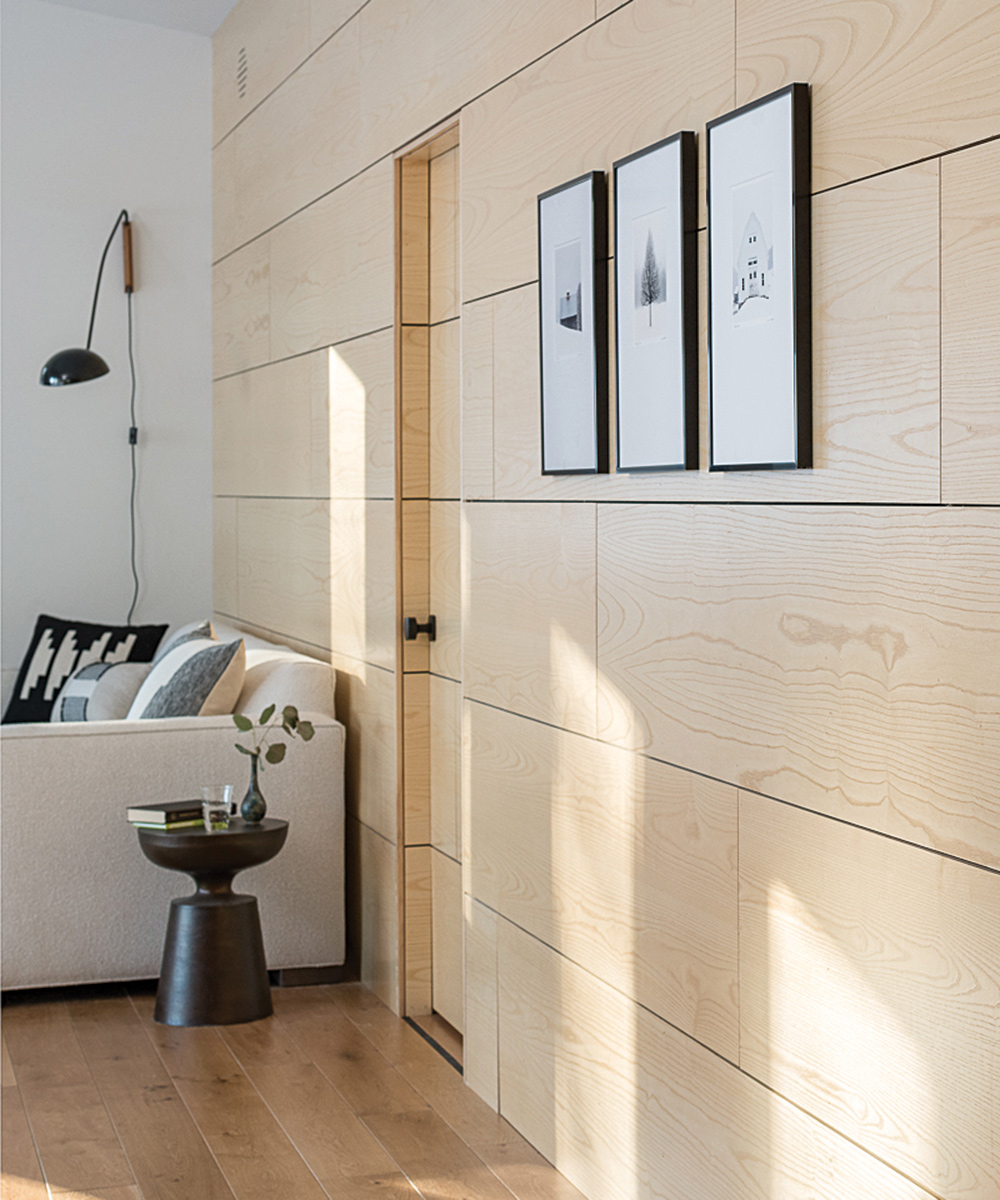 In addition, the house has a bank of southward-facing glass windows, an outdoor open-air carport that sits under an outside wooden overhang, and starkly modern metal roofing and siding. Sealed tightly, the home is insulated and constructed in a way that provides optimum energy efficiency. Looking ahead, the builder's plan is to create standardized models for these prefabs that come in different sizes to accommodate a wide range of family units and functions.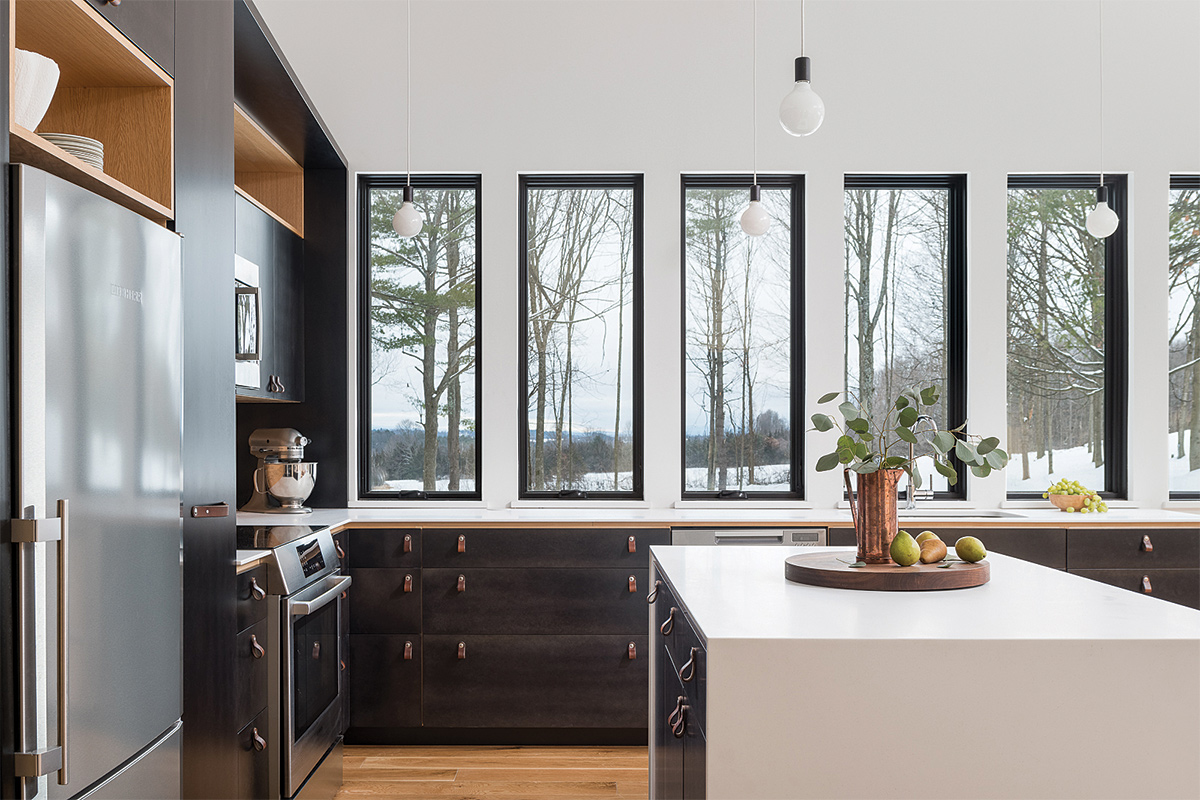 Builder Builder Silver Maple Construction, silvermapleconstruction.com
Location Weybridge, Vt.
Photos Ryan Bent Photography
From Fine Homebuilding #312
---
RELATED STORIES