Seal Toilets Partway to Detect Leaks
To caulk or not to caulk, that is the question.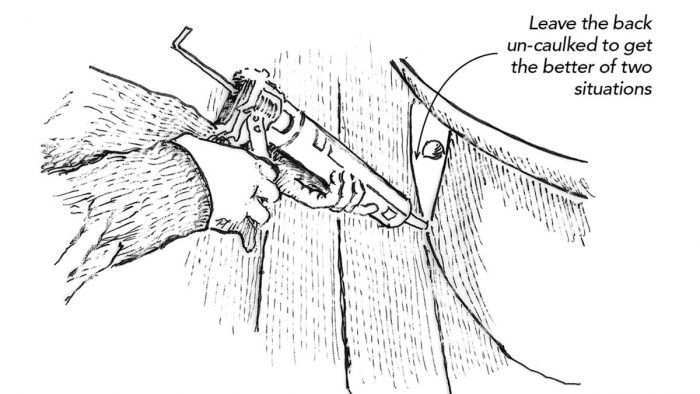 There's a long-standing controversy over whether or not to caulk the base when installing a toilet. Some say caulking looks more finished and will prevent moisture caused by bathtubs, showers, and those with poor aim from reaching the subfloor and causing rot and unpleasant odors. Others say that caulking the base can trap water and hide leaks if they develop, in the wax ring for example, which can also result in subfloor damage. My approach is to seal the entire base of the toilet except for the back side—this keeps most moisture out, but still allows future toilet leaks to be discovered.
—Joe Kaye, Phenix, Va.
Edited and illustrated by Charles Miller.
From Fine Homebuilding #313