Tips for Framing with I-Joists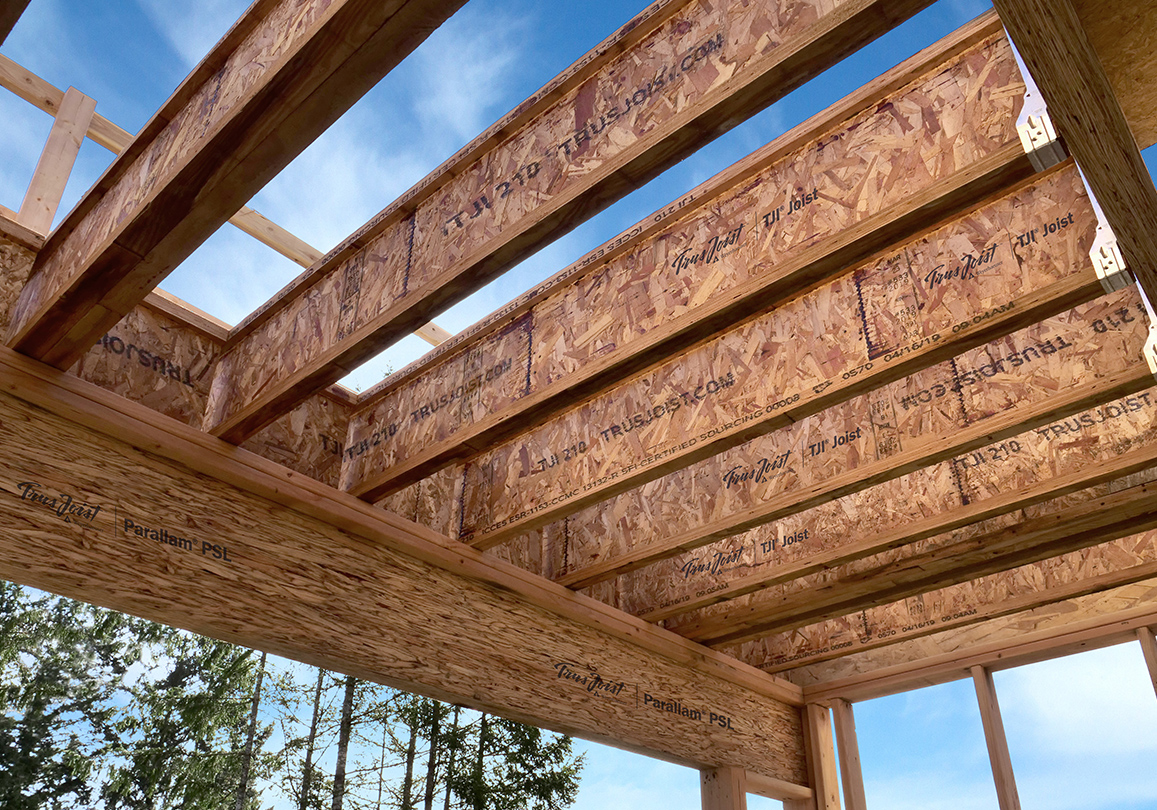 Sponsored by

Webinar Details
Join our panel of pro builders on Wed, Sept. 20th at 6pm ET as they discuss handling, fitting, and fastening this popular type of engineered floor framing components.
I-joists are strong, dimensionally stable, lightweight, and they come in long lengths, which often makes them a smart alternative to solid framing lumber. But their unique shape and required fastening methods can add a different set of challenges when incorporating them into a project. That's why we've invited experienced builders Mike Guertin, Ben Bogie, and Aron Jones, plus Weyerhaeuser Trus Joist Territory Manager Steve Rudowsky, to share the techniques they use to make I-Joist installation jobs go more smoothly. We'll also be answering audience questions, so be sure to have a list of any challenges you've had working with these engineered framing materials.
In this hour-long discussion, we'll cover as many common concerns as possible, including:
Jigs for marking and cutting I-joists
Adding blocking and squash blocks
Fastening methods for preventing squeaks
Rim joist options
How to avoid splitting flanges when fastening
Field repairs for damaged joists
Dealing with fire resistance requirements
And many more
---
Panelists
Mike Guertin
The only thing Fine Homebuilding editorial advisor Mike Guertin likes better than building new homes is remodeling old ones. After 35 years, he's still challenged every day to find more-efficient ways to build things better. Like a true Rhode Islander, he doesn't take jobs farther than 15 minutes from his home in East Greenwich. Mike's written over 100 articles for FHB and appears in dozens of videos.
Ben Bogie
Ben Bogie is a second-generation high-performance builder working as the COO at BPC Green Builders in Ridgefield, Connecticut. Ben is passionate about historical renovation and creating high-performance homes, and is an active member of the Northeast Sustainable Energy Association. He specializes in building science, low-energy designs, and high-end custom finishes.
Aron Jones
With his first career in the military leading him to become a construction tech, Aron has been a teacher and mentor to apprentices in the carpentry trade for many years. Receiving his Carpentry Red Seal in 2002, Aron has always endeavored to build better whenever possible. He has a true passion for building science and strives to help others understand it so that the industry as a whole can become better.
Steve Rudowsky
Weyerhaeuser Trus Joist Territory Manager Steve Rudowsky brings decades of experience to his sales role. Based in greater Philadelphia area, Steve focuses his efforts serving builders using Trus Joist products in residential construction. Prior to his 6 years at Weyerhaeuser, Steve was a third-generation builder who worked alongside his father constructing commercial, residential, and agricultural buildings. He is a graduate of Rutgers University and holds a secondary teaching certificate in vocational agriculture. Steve resides in Pennsylvania with his wife and two teenage sons enjoying all things woodworking and outdoor activities.
Register Now!
Sorry, there has been an error
Please contact Fine Homebuilding Customer Service to Register