1/4″ Beadboard?
Does anyone know where I might find 1/4″ beadboard to put on the sides of kitchen cabinets?
Discussion Forum
Recent Posts and Replies
Up Next
Featured Story
The FHB Interview: Kohta Ueno
This building scientist offers insight and trade tools for forensic investigation
Highlights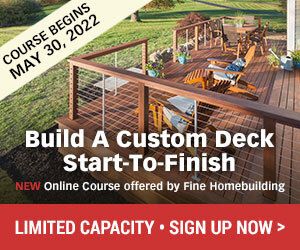 "I have learned so much thanks to the searchable articles on the FHB website. I can confidently say that I expect to be a life-long subscriber." - M.K.
Get home building tips, offers, and expert advice in your inbox