concrete countertops
Anybody ever try to make their own concrete countertops or have any other expereince with them?
Discussion Forum
Recent Posts and Replies
Up Next
Featured Story
Adaptive Rainscreen Siding Clips
This fastening system from Nova USA Wood Products accommodates natural wood siding expansion and contraction.
Highlights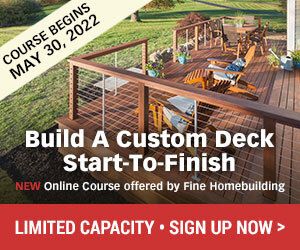 "I have learned so much thanks to the searchable articles on the FHB website. I can confidently say that I expect to be a life-long subscriber." - M.K.
Get home building tips, offers, and expert advice in your inbox