GREATINGS!
MERRY CHRISTMAS AND HAPPY NEW YEAR TO ALL!
Discussion Forum
Recent Posts and Replies
Up Next
Featured Story
Building a Zero-Energy Home for Less
An Oregon design-build firm makes high performance more affordable.
Highlights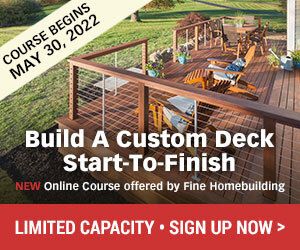 "I have learned so much thanks to the searchable articles on the FHB website. I can confidently say that I expect to be a life-long subscriber." - M.K.
Get home building tips, offers, and expert advice in your inbox