Merry &holiday_of_your_choice!!
And a Happy &beginning_of_new_calendar_interval!!
Discussion Forum
Recent Posts and Replies
Up Next
Featured Story
Cutting Small Tile
Cutting small tiles comes with extra challenges. Learn how a simple addition to your saw's sliding table can make cutting small tile easier.
Highlights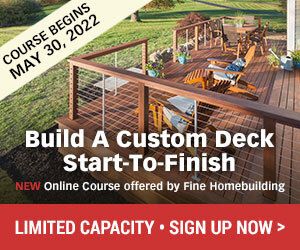 "I have learned so much thanks to the searchable articles on the FHB website. I can confidently say that I expect to be a life-long subscriber." - M.K.
Get home building tips, offers, and expert advice in your inbox