Strong Cordless Drill
I could use a drill like this sometimes.
Discussion Forum
Recent Posts and Replies
Up Next
Featured Story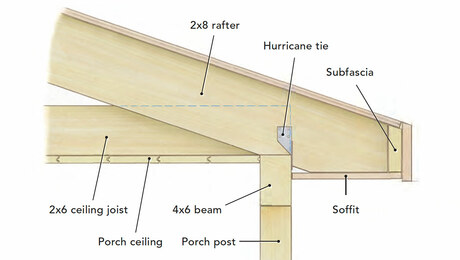 Hiding Porch Beams in the Roof Structure
Make sure your porch beams are doing their job, without disrupting the desired look and feel of your design.
Highlights
"I have learned so much thanks to the searchable articles on the FHB website. I can confidently say that I expect to be a life-long subscriber." - M.K.