List
Celebrating 40 Years of Fine Homebuilding
FHB editorial director Brian Pontolilo introduces our 40th-anniversary issue of the magazine and reflects on how our industry and our magazine have changed and how they've stayed the same.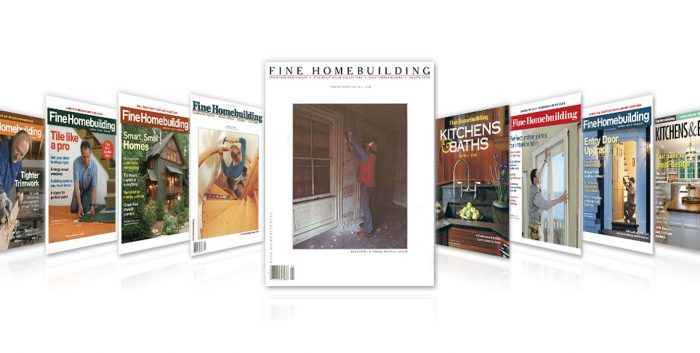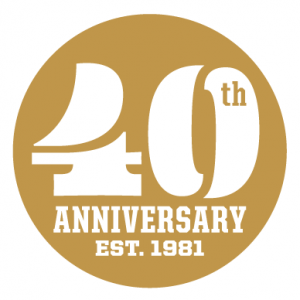 The first issue of Fine Homebuilding magazine was mailed out with such little fanfare that the letter that occupied this space was from a would-be subscriber who took the editors to task for their "inconsistent" use of the words house and home in an advertisement for the yet-to-be-published magazine. The second letter was a critique of the illustration that appeared in the ad. It showed a way to raise a timberframe wall with a system of rigging tied to trees. Not every site has nearby trees; the letter writer proposed a solution. It wasn't until the third and final letter that the editors took a compliment: "'I read your announcement of Fine Homebuilding magazine with great enthusiasm. I feel that you have hit the nail right on the head.' —Clarence Gram, Lexington, Ken."
Given FHB's humble beginnings, this 40th-anniversary issue feels self-indulgent. To celebrate, we've redesigned the magazine's cover, and have planned a number of special initiatives. In this issue, you'll find an interview with FHB's founding managing editor, Mike Litchfield, a pioneer of how-to journalism (pp. 54-57). On page 86, you'll find an essay from editorial advisor Mike Guertin about the role of traditional and new media in his experience as a builder. Charles Miller has been editor and illustrator of the Tips & Techniques department since issue #1—we asked him to share some of his favorite tips throughout the year. And we're including, in its original form, an article from the first year of the magazine in each corresponding issue of 2021.
FHB launched in 1981, the same year The Home Depot went public and over 25 years before the first iPhone was released. The last two decades have seen remarkable innovation in home building and publishing. Today, FHB is much more than a magazine. To celebrate the anniversary online, we'll be inviting a few listeners to join us on our FHB Podcast to interview the FHB author of their choice, we'll be holding a competition for the best video tips submitted by builders like you, and we'll be sharing 40 years of FHB covers on Instagram @finehomebuilding.
We haven't always "hit the nail right on the head." We've hit our thumb a few times, printing errors that needed correction and articles that missed the mark. Yet I don't think we've let Clarence Gram down, and the mission stated by founder Paul Roman 40 years ago needs little revision today. Now, we are recommitting ourselves to bringing you "…a magazine [and more] that covers the whole broad and vital field of home building with quality, style and depth…and we're [still] calling it Fine Homebuilding, because that's what it [is] about."
Of course, we cannot launch this anniversary issue without saying a heartfelt thank you. Our readers have not only supported our work for 40 years—you have continued to hold us to the high standards set by the letter writers from issue #1. And you've largely written the magazine for us. Thanks again, and keep the great work coming.
—Brian Pontolilo
editorial director
P.S.  We'll be collecting our favorite early articles right here as we republish them in our anniversary issues, so please check back throughout the year.
We're also taking a look at the cover designs and articles for each year of the magazine, and adding to the list all the time.