A Built-in Step Stool For a Kid's Bathroom
This custom hideaway step allows small children to reach the sink and is a creative alternative to a clunky step stool.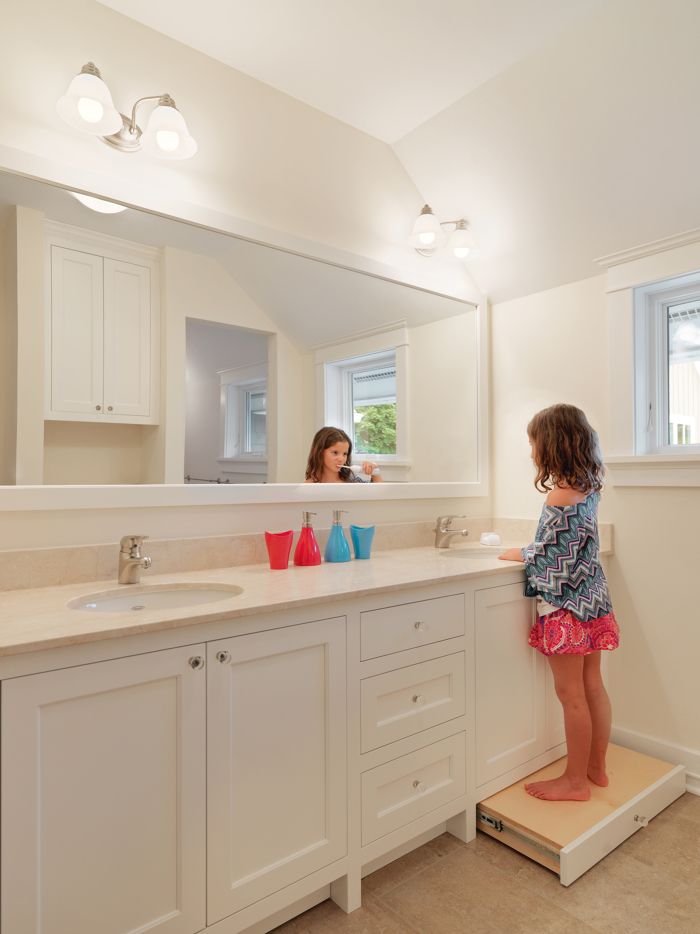 The homeowners needed a bathroom to accommodate three small, growing children.  Instead of having clunky step stools in the kid's bathroom, they tossed around the idea about building a custom retractable step stool that hides behind the toe kick under the vanity when not in use.  The step is mounted on drawer slides, and it's operated with a drawer pull on the front that matches the ones on the vanity drawers and doors. To provide the extra height needed to create it, the toe kick was designed a little bit taller than normally crafted.  When open, the kids are tall enough to see in the mirror and can use the sink easily.  When closed, the step stool is hidden and looks like a normal toe kick.
Previous:
Make Your Own Lightweight Concrete Vanity Top
Next:
Choosing a Bathroom Sink