A Better Sprayer for Cleaning Decks and Applying Wood Finishes
Professional deck refinisher Jim Grant built a custom spray rig with an electric pump as an easy-to-use alternative to the typical hand-pump garden sprayer.
A standard non-powered garden sprayer is the tool commonly used to apply cleaner and wood brightener when refinishing decks and fences, but the constant refilling and hand pumping makes it a drag to tackle even moderate-size projects with this tool. Deck refinisher Jim Grant came up with his own DIY spray rig to make his work easier. At the heart of this rig is a small electric pump. For convenience and durability, Jim mounted the pump to the bottom of a small plastic toolbox. After affixing the pump, Jim drilled three holes in the box—one for an incoming hose, one for an outgoing hose, and one for the AC power cord. The short inlet hose gets dunked into a bucket of cleaning solution or wood brightener. The outlet hose has a TeeJet spray wand on the end, and the hose is long enough to leave the pump in one spot while cleaning an entire deck.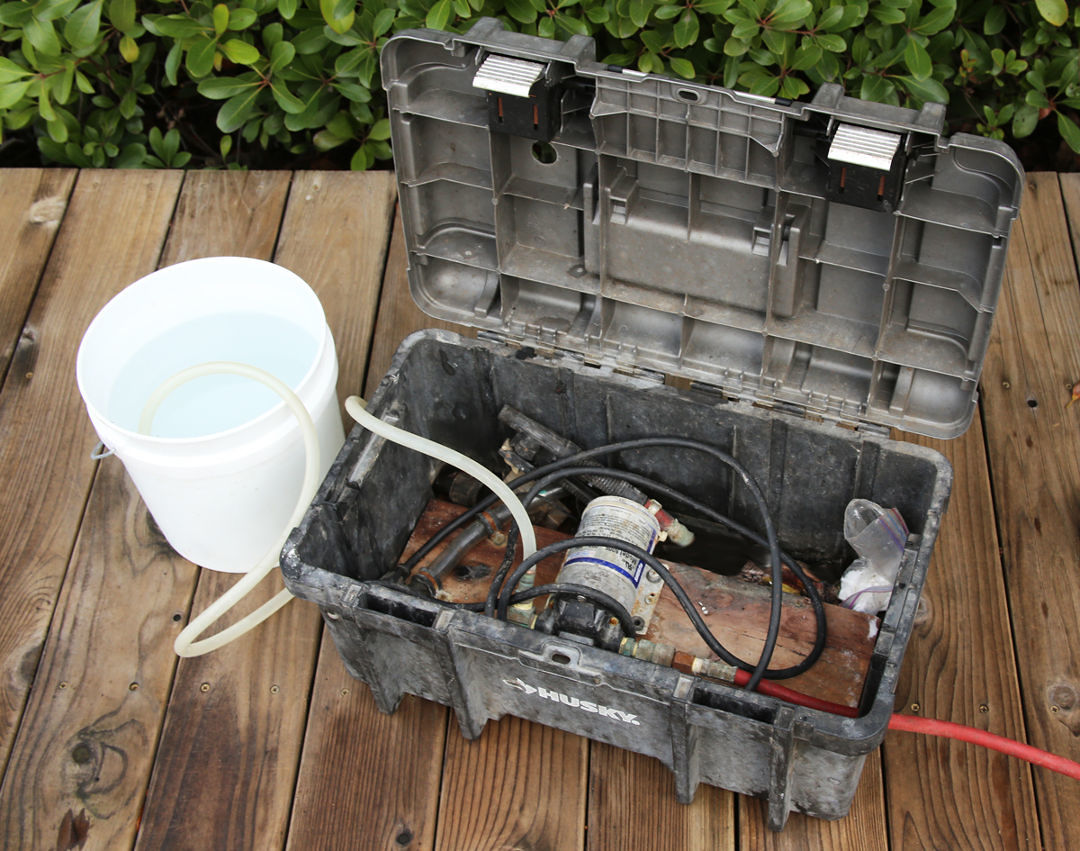 Jim uses a basic 120v transfer pump that you can find at most plumbing-supply or big-box stores. A wooden board bolted to the bottom of the tool box provides a sturdy surface for mounting the pump. Any extra fittings or nozzles for the spray wand get stored in the box along with the pump.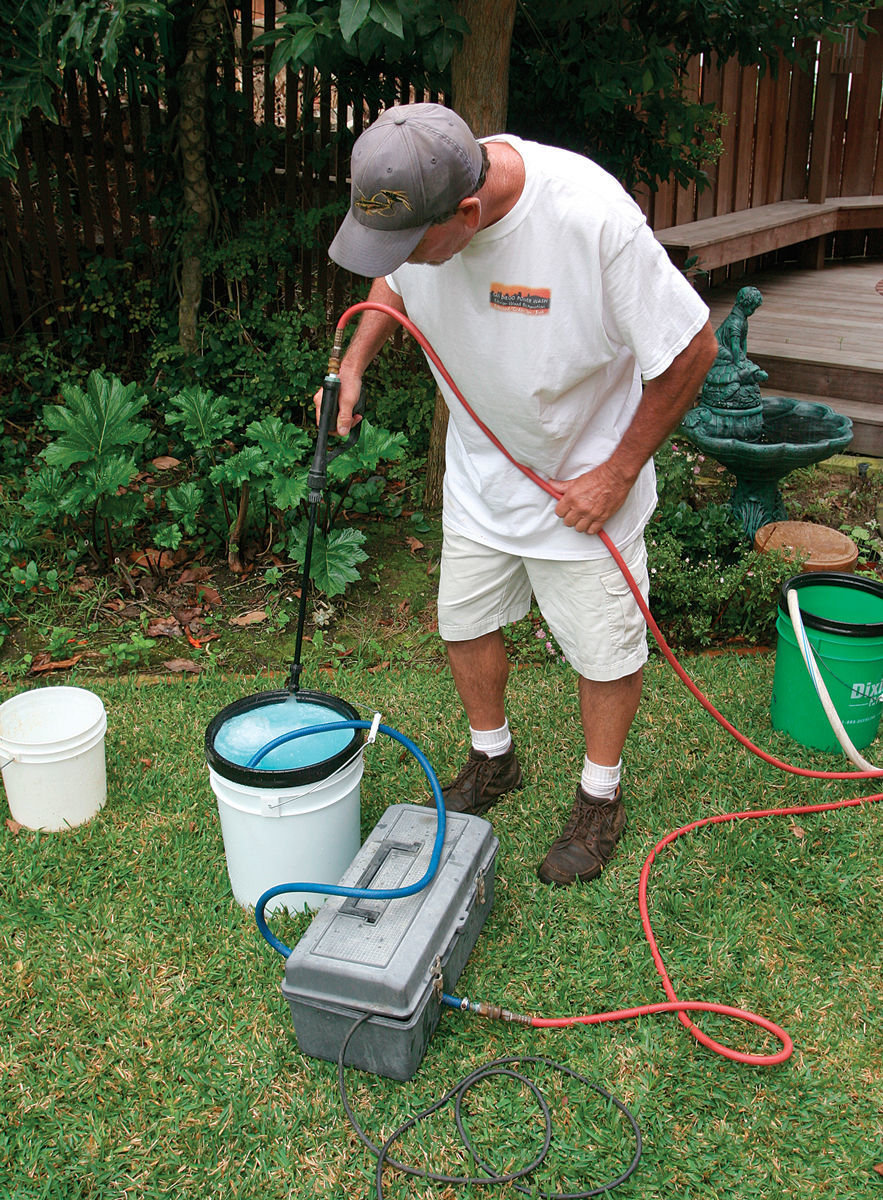 With several buckets for water, cleaning solutions, and wood brighteners, there's no need to empty and clean out a reservoir between tasks like you would have to with a typical garden sprayer. Jim keeps an extra bucket handy for rinsing out the pump and hoses when switching chemicals.
For detailed instructions on how to make a Built-in Cedar Plant Stand and how to revive any wood deck, read Jim Grant's article from Fine Homebuilding issue #282, How to Rescue an Old Cedar Deck
More about deck finishes:
Previous:
How to Rescue an Old Cedar Deck
Next:
The Care and Feeding of Wooden Decks