How-To
Built-in Cedar Plant Stand
This easy-to-build deck accessory prevents runoff water from plant pots from rotting your deck boards.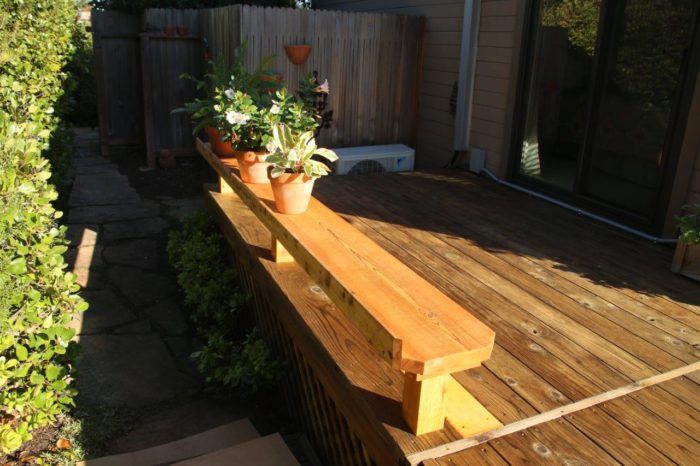 Potted plants can destroy a deck in short order, because regular watering prevents the deck boards underneath from drying, leading to rot and mold. Adding a simple elevated platform allows the deck boards and framing to dry when the plants are watered.
| | |
| --- | --- |
| | |
| The first step is to cut holes for the supporting posts with an oscillating multitool. If access is limited from underneath the deck, remove an adjacent deck board for access. | The posts are secured to the deck joists with 1/2-in. lag screws, through-bolts, or structural screws. Sturdy connections are important as it's likely somebody will sit on the stand when all the regular deck seating is filled. |
| | |
| --- | --- |
| | |
| A 2×8 subtop provides visual interest and additional strength. On this deck the posts are Douglas fir and the subtop and top are Alaskan white cedar. | A short backsplash prevents pots from falling off the backside of the stand and creates a little more visual interest. Like the top and subtop, the backsplash is fastened with corrosion-resistant structural screws. |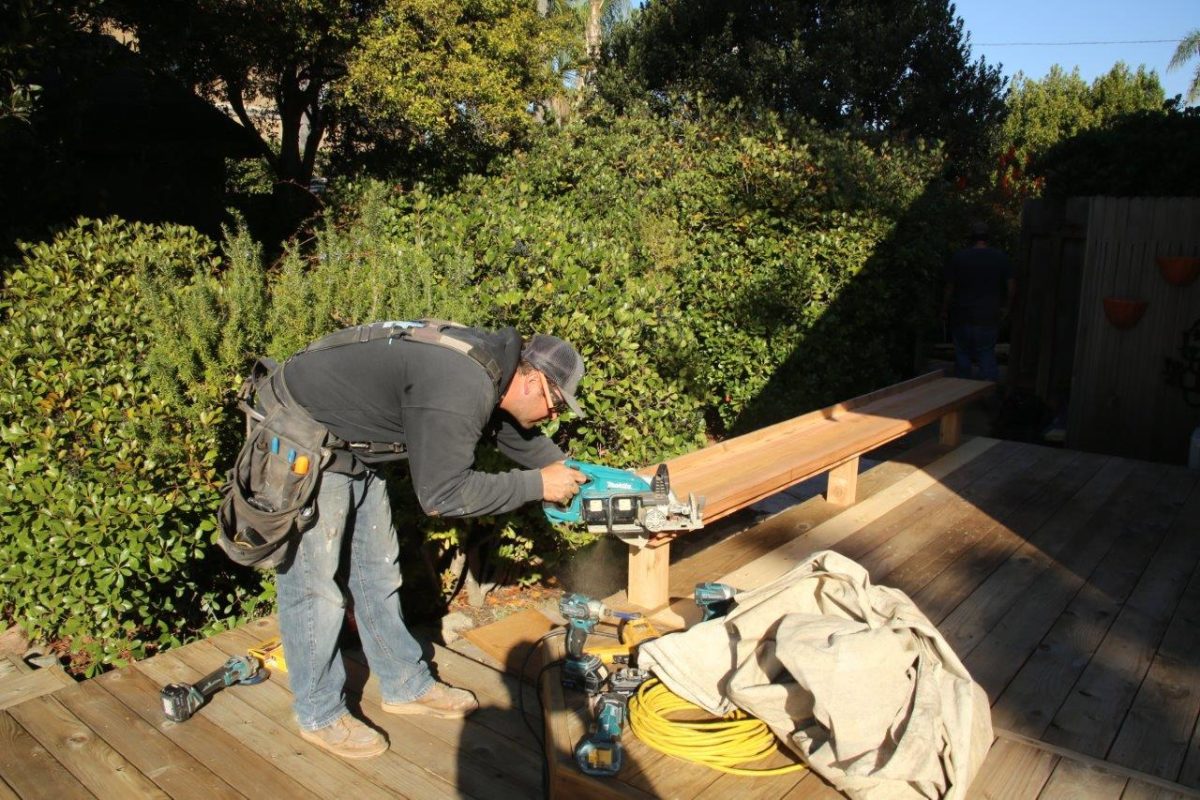 45° cuts on all of the corners prevents snagged clothing.
Also see:
Previous:
Add a Garden to the Deck With Planters
Next:
Build a Bench and Half Wall for a Grade-Level Deck