Don't Forget to Flatten and Pack Your Deck Footing Holes
Scrape the bottom flat and tamp or vacuum out the loose soil.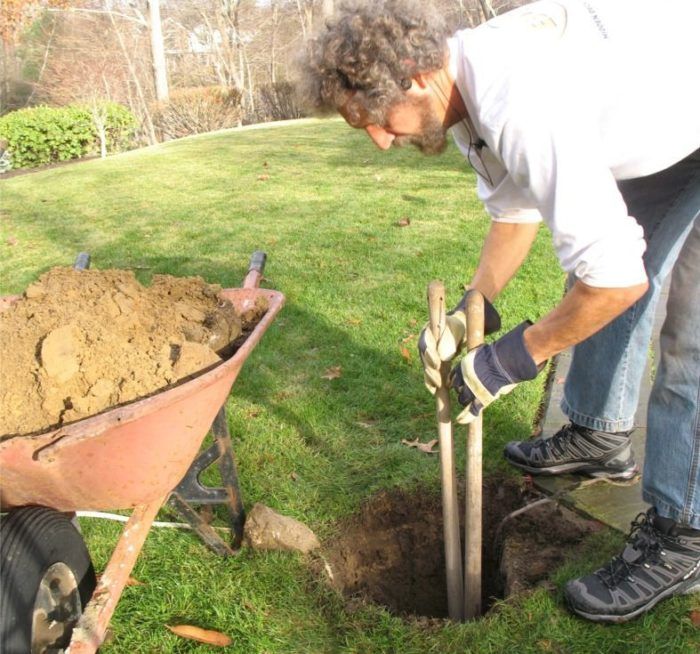 The bottom of deck footing holes need to be flat and solid. Flat is pretty easy — just scrape the bottom level. Making sure that the bottom is compacted solid takes an extra step. The problem is the action of digging a footing hole, whether by hand or power auger, leaves loose earth in the bottom. If the footing hole is shallow, you can usually dig out the loose earth. But when the frost line is deep and the hole is narrow, it's hard to collect and lift out the loose earth.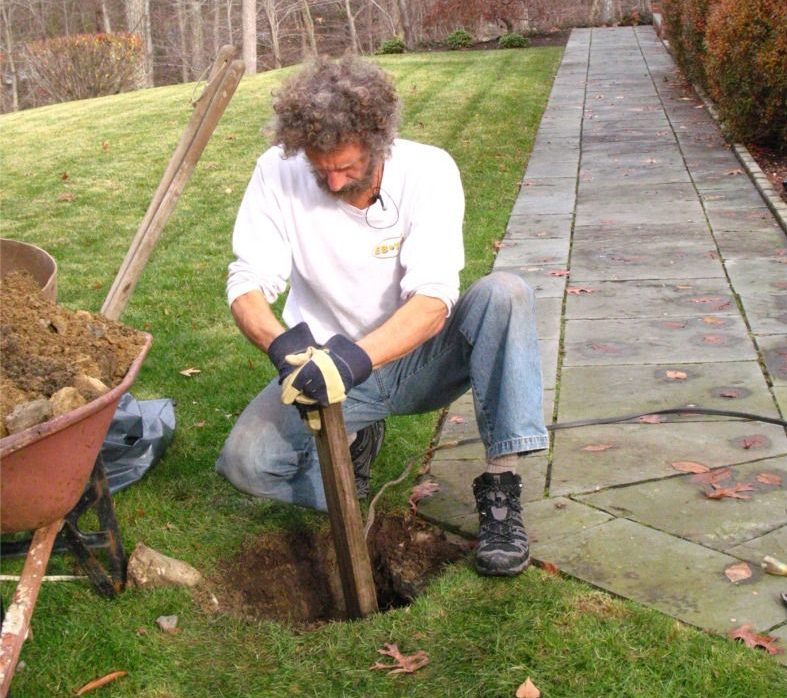 One solution is to tamp down the loose earth. A piece of 2×4 or 4×4 makes a good tamper. The small cross-section concentrates the force to pack the soil. But if the hole was widened at the bottom (for example, to use the garbage bag spread footing trick), then packing the soil around the perimeter is a problem. Even though you may be able to angle the tamping timber in the hole to pack the edges, you end up rounding the edges at the same time so the bottom is no longer flat.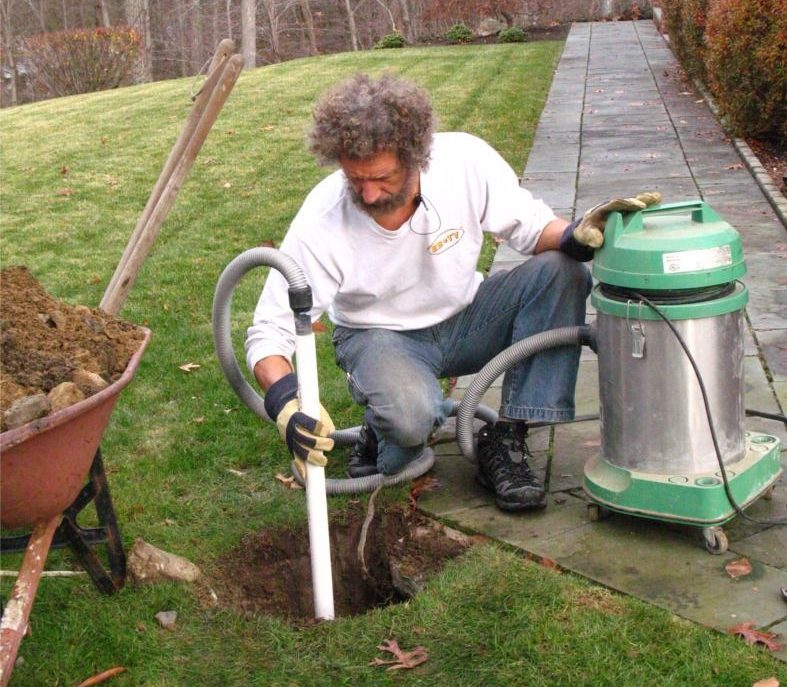 Another solution to deal with the loose earth in the bottom of the hole is to suck it out with a construction vacuum. I fit a length of 1-1/2 in. or 2 in. PVC to the end of the vac hose to reach the bottom of the footing hole. A vacuum is also a good way to excavate the last few inches of a deep footing.
Previous:
Digging Deck Footing Holes
Next:
Setting Spread-Base Deck Footing Forms in Narrow Holes