Manufactured Deck Railings Make for an Easy Installation
Learn how to efficiently lay out, cut, and assemble this modern stainless-steel mesh deck guard manufactured by Feeney.
Sponsored by Feeney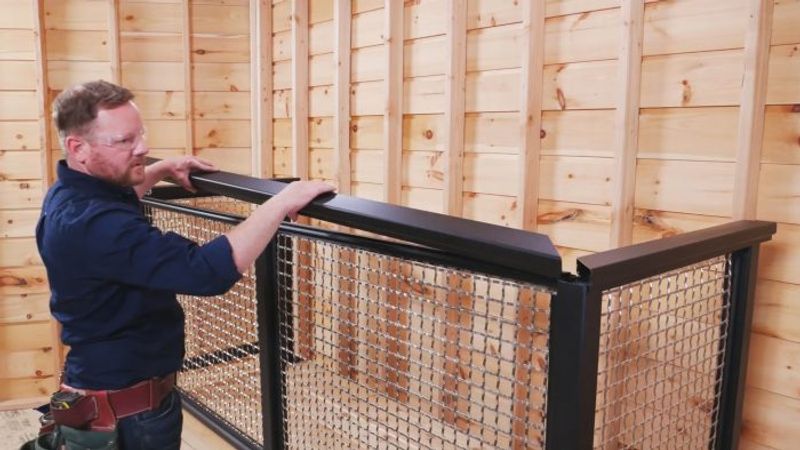 Manufactured deck railings are commonly purchased as complete systems that include posts, subrails, top rails, and infill panels.
On this system by Feeney, aluminum posts are laid out on the deck first, then fastened with supplied lag screws. These lags must completely pass through decking into solid blocking at each post location. Then posts are checked for plumb and adjusted with shims if needed.
Bottom rails are next. Once cut to length, they receive vinyl inserts to prevent a galvanic reaction with infill panels­. These attach to brackets at the base of each post. Side brackets are fastened through factory predrilled holes and outfitted with vinyl inserts.
When infill panels need trimming, measuring from center-out in each direction will maintain an even reveal on each end. A grinder with a metal-cutting disk is used to trim these stainless-steel panels.
To install, panels slide into the vinyl inserts in the frame until completely captured. Then the remaining vinyl inserts and subrails are installed.
To complete the system, hand rails are cut to length, positioned, and fastened with the supplied hardware.
---
RELATED LINKS
Previous:
2 Ideas for Custom Railings
Next:
A Field Guide for Prefab Railing