How-To
Build a Grade-Level Deck
Learn tips for making the project run smoothly and the deck stand the test of time in this video series chronicling the construction of a new deck on the Fine Homebuilding Project House.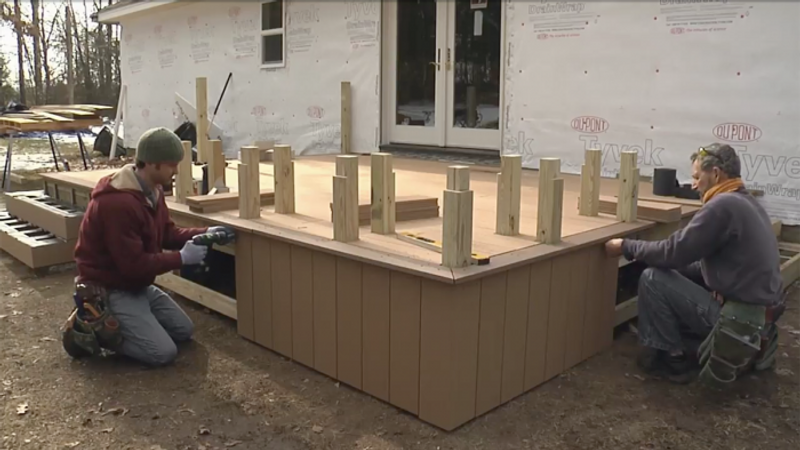 Spring is officially here and it feels good to be getting outside to enjoy our brand new backyard deck. For this project I was lucky to work alongside veteran builder and longtime Fine Homebuilding author Mike Guertin. And let me tell you, Mike has useful tips and tricks for every step of the project. So whether this is your first deck or your 50th, you're sure to learn something.
Mike clarified some of the most stringent code requirements for securing the deck to the house and strengthening its framing connections. He offered some strategies to make sure that our deck would stand the test of time against our harsh New England weather, from footings to frame to finish. And he also taught me some of his best tricks for making the whole job run more smoothly. We also added a few custom details to set the deck apart from a standard build. There are wrap-around stairs, a built-in bench, a skirt that conceals the underside of the deck, and a half wall that will shelter our grill.
It took some long cold days in mid-November, but the work paid off, because now that the last of the snow has finally melted off, we can spend time enjoying our finished product.
Previous:
The Complete Guide to Building a Grade-Level Deck
Next:
The Complete Guide to Building a Hardwood Deck