Drywall without the Dust
Use this nifty envelope trick to cut down on dust cleanup.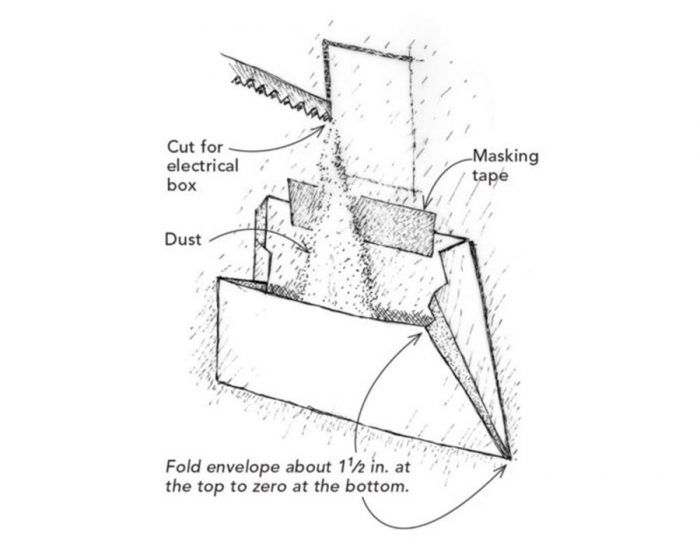 Need to drill a hole in existing drywall or to cut an opening for an electrical box? Eliminate dust cleanup altogether by taking a business envelope, folding a dart in each end so that the envelope stays open, and using some masking tape to stick the envelope to the wall just below where you'll be cutting. Any drywall dust that's generated during drilling or cutting falls into the open envelope.
—Bernie Van Wormer, LaPorte, ind.
Edited and illustrated by Charles Miller
From Fine Homebuilding #261
Previous:
Don't Let Drywall Compound Derail Your Electrical Rough-in
Next:
Hanging Drywall: An Overview