Nifty Drywall Patch
Use a hole saw to easily make an access hole for wiring, and then add some self-adhesive mesh tape and compound to patch it back up.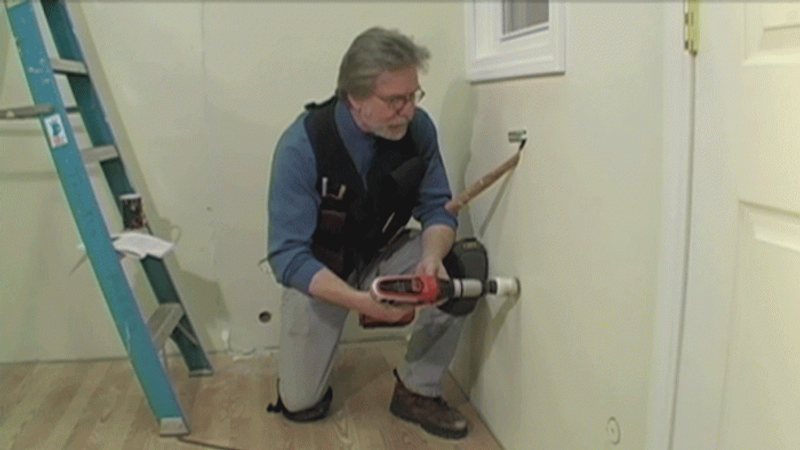 Chuck Miller combines two reader-submitted tips in one, in this episode of There's a Better Way.
1. A quick way to make an access hole in a wall
Carl Lizio from South Boston, Massachusetts offered a slick way to make clean cuts in plaster. First, carefully drill just through the plaster with a large hole saw, then penetrate the lath with a smaller hole-saw. Try to save the resulting plaster disc—or cut a similar piece of drywall with the same large holesaw—and adhere it to the lip of lath with some joint compound. If the wall is covered in drywall with no lath behind it, use the following method to put things back together.
2. An ingenious way to close it back up
Online member local_yokel showed a simple way to fasten a drywall patch with nothing more that self-adhesive mesh tape, joint compound, and normal taping tools. First, span the hole by several inches on all sides with an X of mesh tape. Then, gently place the scrap of drywall over the tape, and push it into the hole. Once the drywall patch is flush with the wall, finish it off with another layer of mesh tape and a coat of compound.
Previous:
Small Drywall Patch
Next:
Use Glue to Fasten Blocking For a Drywall Patch