How-To
Pre-Drywall Inspections Prevent Hiccups
Ask questions and double-check materials to identify issues before they become problems.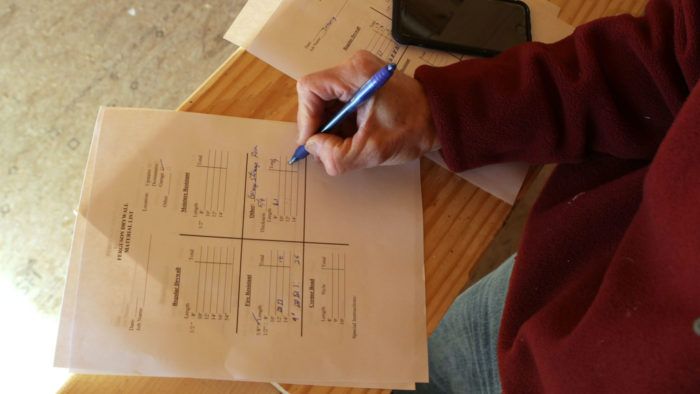 A pre-drywall inspection is a good way to make sure everything is ready to go before a hanging job starts, and should be done at least a few days before the work is supposed to kick off to provide time to iron out any wrinkles discovered in the process. The inspection gives the hangers, builders, and all other relevant parties an opportunity to meet and ask questions, to get a better feel for the scope of the job, and to make sure the job site will be ready by the scheduled start date. Here are the things I like to cover in this inspection:
1. Review the job specifications for the drywall work, and go over any questions.
2. Do a quick check of the material list to make sure the proper materials have been ordered.
3. Confirm what type of drywall is used where. Know where the fire-rated assemblies are and what that rating is. Mark out areas where mold/moisture-resistant drywall will be used.
4. If there are special considerations for fire and sound control or for air-sealing, confirm if it will be necessary to have someone on site to inspect these details. Set the hanging schedule as necessary and confirm who will schedule the inspections.
5. Go over fastening requirements. For example, will drywall adhesive be used, and is a low-VOC product needed? Confirm fastener spacing requirements for fire-rated and sound-control assemblies, or for 24-in.-on-center framing.
6. Decide on a starting location and go over any priority areas. Identify areas that will not be ready for the start of drywall work. It is important that everyone understands the schedule and project goals.
7. Inspect for framing issues, including misaligned studs, missing framing, twisted or bowed studs, and any missing bracing—especially on high metal-framed walls. Make a list of problem areas and verify that they will be corrected before drywall hanging begins.
8. If other trades will be on site during drywall hanging, discuss areas that may need to be left open, and coordinate schedules to avoid disruptions.
9. Agree on the work schedule, and make sure the schedule is reasonable. A larger work crew may be necessary to meet the construction schedule. Everyone involved has to be aware of how things are progressing toward completion, especially as the deadline approaches.
10. Confirm that all the inspections required before drywall work can begin are done. This includes HVAC, electric, plumbing, and insulation.
11. Confirm that personnel will be on site or available to answer questions or correct problems if they occur during the hanging process. Major delays can occur if unexpected problems arise and there is no one qualified to make necessary decisions and corrections. Get names and numbers of who to contact. Ask if a carpenter will be on site while hanging so that any problems can be addressed quickly.
12. Check if any decorative corner beads are being used that may require different drywall setbacks. If so, make sure the hangers know where they will be used and what the drywall setback should be. Having a small piece of the product to use as a gauge during the hanging will help prevent problems later.
13. Determine procedures for proper disposal or storage of drywall scraps. Scrap can pile up fast and slow down progress and even become a tripping hazard. Cleanup on a regular basis is important.
It's also a good idea to go over a list of additional items needed, such as ladders and scaffolds, that aren't available on site, and make plans to have them on site when they're needed. After the inspection, the drywall contractor should meet with the hangers to go over any special instructions, work schedules, and the number and size of work crews. If specific sizes or types of drywall were selected for particular spaces, make sure this information is conveyed to the hangers.
Check your materials list to make sure you ordered the right materials. Going back over the list for this house, I realized I'd tallied the number of sheets needed incorrectly, and would have been short a few sheets. Fortunately, I discovered the issue days before I started hanging, giving me time to get the additional drywall.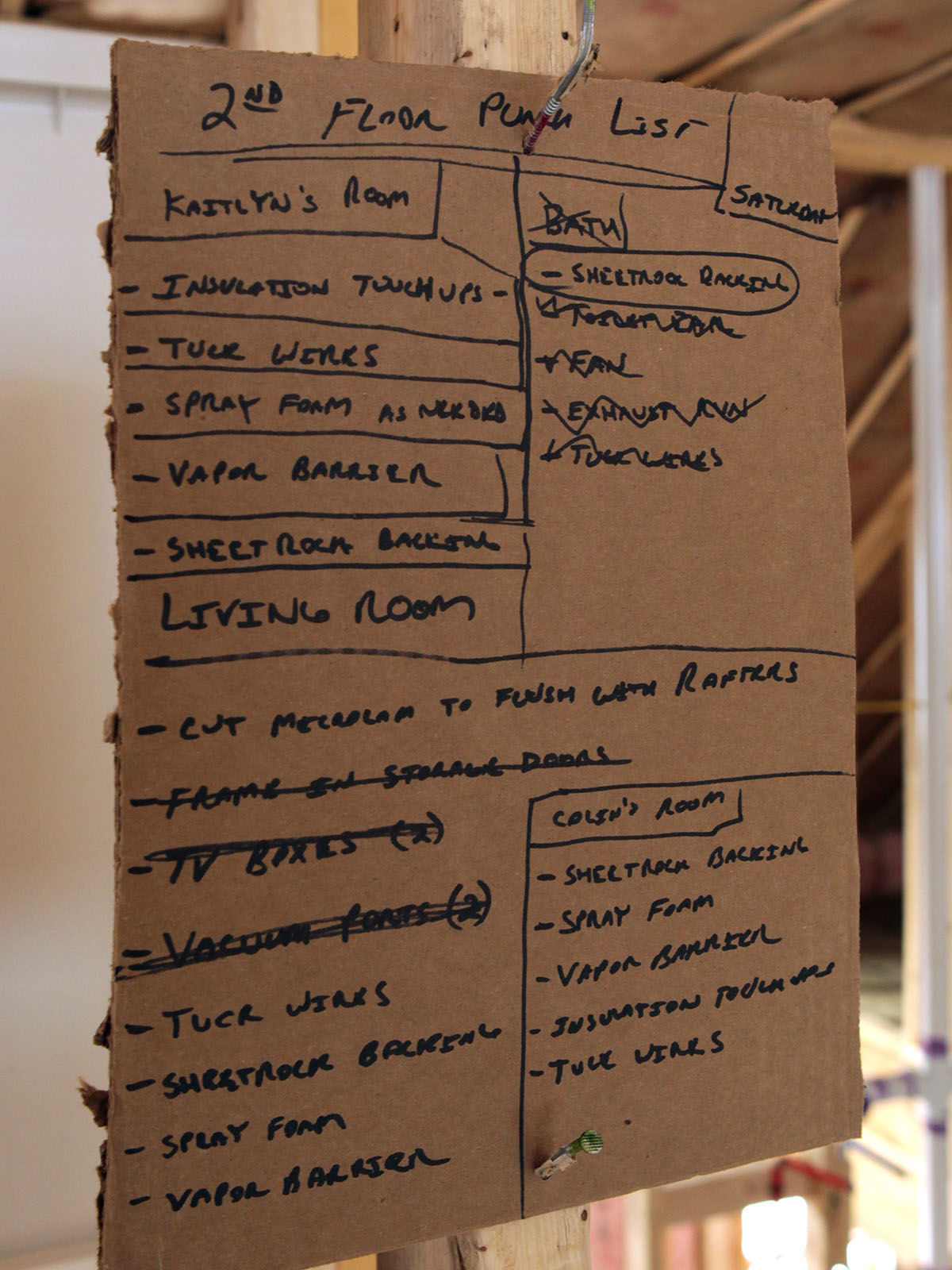 A builder's punch list details items that need to be finished before the drywall work starts. Do a walk-through if necessary to see the house is ready for drywall, and check with the builder to verify any required inspections are done.
For more "Secrets to Smoother Drywall," check out the full article in issue #277.
Previous:
Secrets to Smoother Drywall
Next:
Planning a Drywall Job