Small Drywall Patch
Here's a simple way to repair a small hole in drywall without using tape.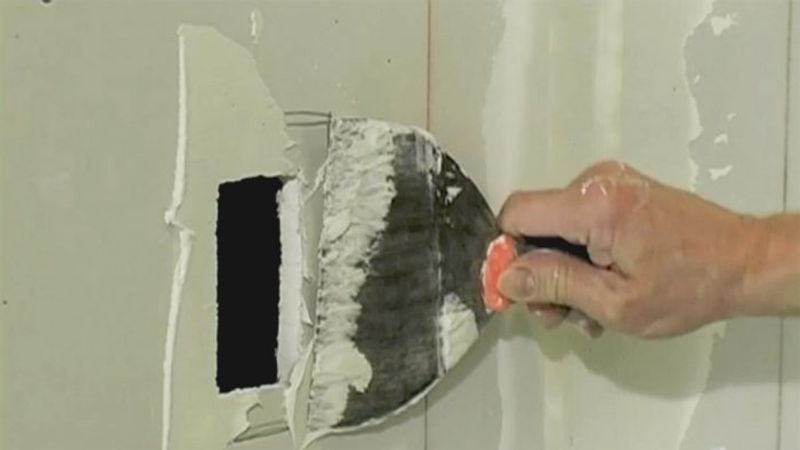 Geoff Parkinson of Vancouver, B.C., writes–
A simple and effective way of patching small holes in drywall or plaster is done without tape. First, cut out the hole until you've got a rectangle. Then cut a piece of drywall of any thickness to the size of the hole plus 2 in. in both length and width. On the back of this patch, score and break the board to the exact dimensions of the hole. Then peel away the paper and the gypsum from the front layer of paper. You will be left with a solid piece of drywall the size of the hole, with 1-in. strips of face paper on all four sides.
Now apply taping compound to the edges of the hole, and press the patch into the hole until it's flush with the rest of the wall. The face paper acts like tape, and you finish as you would any other drywall joint. If you cut the patch for a tight fit, you can use this technique on the ceiling.
Previous:
Flattening a Wall
Next:
Nifty Drywall Patch