New Solar Shingles with Faster Installation
GAF Energy's new line of nailable solar shingles collect solar energy while protecting the roof.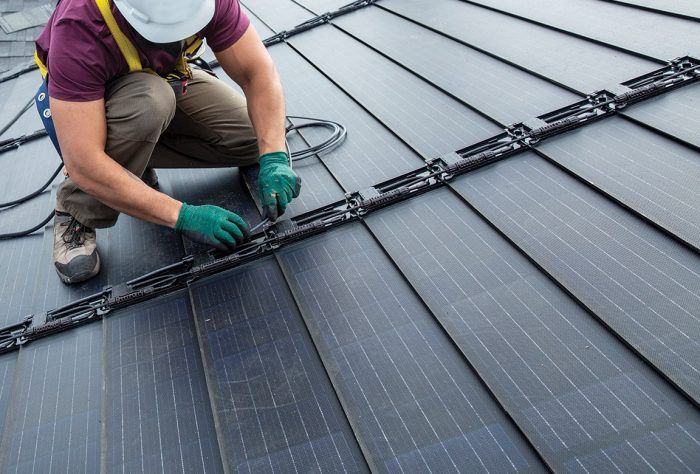 The concept of solar shingles isn't new, and there are a handful of manufacturers that have their fingertips in this market. GAF Energy, a sister company to roofing powerhouse GAF, recently launched its own line of solar shingles called Timberline Solar.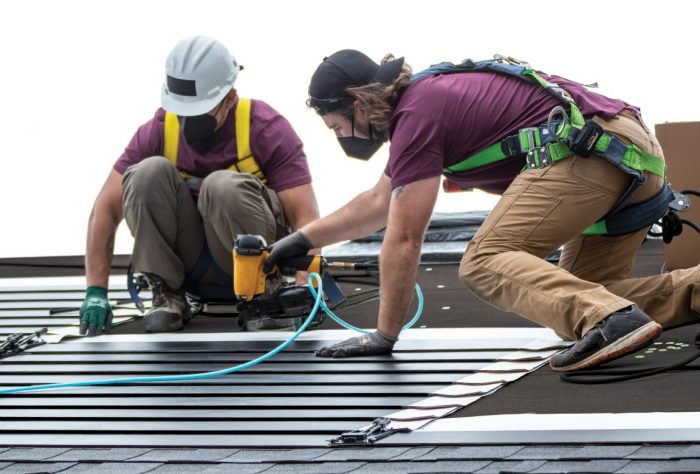 The product stands out for being the first solar shingles that can be fastened with nails, just like standard shingles. This offers a huge labor-saving opportunity by cutting down dramatically on installation time. According to a spokesperson for GAF energy, installation takes half the amount of time required for rack-mounted solar, and costs about half as much as Tesla's solar shingle roof.
Timberline Solar has UL 7103 certification, meaning it is approved for use as a roofing product, acting as both a protective layer as well as a solar panel.
The shingles will be assembled domestically at GAF Energy's research and development facility in San Jose, Calif., with GAF Energy planning a rapid expansion of Timberline Solar in 2022, according to its website.
Photos courtesy of GAF Energy.
—Brian Alvarado, assistant editor.
---
RELATED LINKS
Previous:
Rules for Rooftop Solar
Next:
Solar and Energy Efficiency Need to Work Together