How-To
Air-Seal an Attic Series: Sealing Wire & Plumbing Penetrations
A little bit of caulk or spray foam is all you'll need to plug holes tight.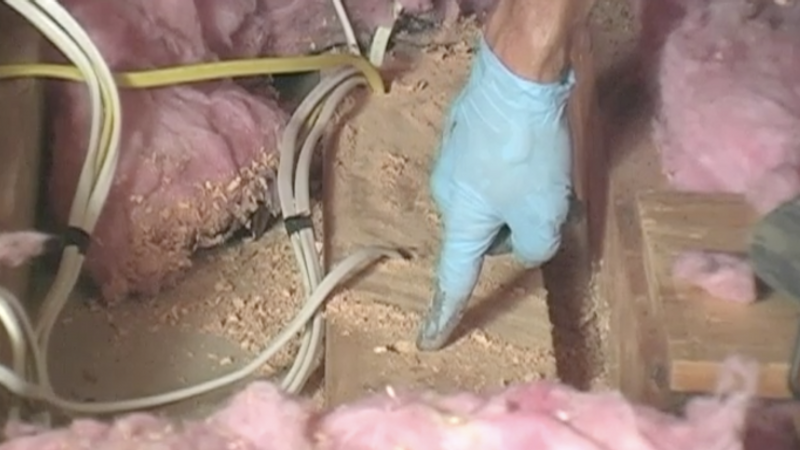 Even the smallest holes can add up to serious energy losses in the average home. In this video, Mike shows which sealants work best, and shares some good tips in for plugging them up tight.
Video transcript:
Working up in an attic is absolutely no fun at all, especially on a hot day. But this kind of work has to be done. Plumbers and electricians end up putting a lot of holes between the inside of the house and up into the attic, so sometimes we even end up with holes with no wires in them that have never been sealed up. And of course when those guys drill their holes, they always drill a 1-inch hole for a ½-inch wire. We've got to fill those gaps up.
Choose the right sealant for the job
That insulation has turned gray or brown, and that's due to the air leaking out of those electrical holes, by the wires, and up and filtering through the insulation, depositing the dust 24/7, 365, year after year. So, even though they're really small holes, they add up to a big air leak over time. In some jurisdictions, these penetrations require that we use a fire-blocking type of sealant"either a fire-block caulking like this, or a fire-rated foam type of sealant. The caulking is good for real small gaps, but because we've got a pretty good-size hole, even around the wires, we're going to use a spray foam that can expand around the wires and completely fill that void.
Another option if you have this for sealing the top plates of the walls to the drywall, you can use acoustical sealant as well. All three are good choices. I'm going to use the spray foam.
It's easy to do a good job
What I like to do is push the probe down through the blocking to the top plate of the wall, about 2½ to 3 inches, and then I'll slowly draw the foam gun out as I'm spraying the foam. That way I'm making sure I've got a good seal and plenty of contact. I also move the wires around a little bit, and that way the wires get sealant all the way around them. And that's it. It's quick.
Seal pipes the same way as wires
Just like the electrician oversizes the holes for where the wires go through, plumbers will typically oversize the holes where pipes go through the framing and the top plates of the walls. We've got to seal that gap between the pipe and the framing. For this sealing job, I'm going to use some acoustical sealant. I could also use fire caulking. If the gap was really big, I could use some spray foam sealant. But this has only got an extra ¼ inch, and the foam sealant won't fit in that gap very well. And now I'll run my finger around that to make sure I've got a good seal.
All sealed.
Videos in this series:
Previous:
How to Air-Seal an Attic
Next:
Air-Seal an Attic Series: Sealing a Ceiling Electrical Box